---
Cheap Hotels in Seoul Korea
and Hostels -

Reviews and Recommendations
---
"Cheap Hotels in Seoul" was last updated on Jan 03, 2014
All information below is subject to change
Looking for a nice budget hotel in Seoul?
Even though Seoul is one of the most expensive cities in the world, it's still possible to find cheap accommodation in this city. Seoul hosts different types of accommodations, from hostels to fancy hotels, and can satisfy anyone's taste.
Where do backpackers stay in Seoul?
In Myeong-dong you'll find a variation of guesthouses, hostels and pricy hotels. This is where the popular hostel "Seoul Backpackers" is located. If you're staying in Myeong-dong, it's only a spitting distance to the food markets and great shopping.
You should also consider Insa-dong – the cultural district where you can find reasonably priced accommodation.
If you want to splurge, go to Itaewon - the international district where foreigners are the majority of the population.
My sister traveled around in Seoul and spent her nights at a hostel and a love motel. She has now been living in Seoul since June 2011. These are the accommodations she tried in Seoul – more to come!
To avoid confusion, the one speaking in this article is my sister Anna, and not the editor :-)
Review of
Travelers A Hostel
Price per night: Single room (45.000 won), double room (60.000 won), twin room (60.000 won)
Laundry: 5,000 won
I got a room for 35.000 won (June 2010) since I booked through Hostelbookers. This hostel received "The Best Value"-award from Hostelbookers in 2008.
You get value for your money – I will tell you why!
The room I got was spotless with attached bathroom, air-con and a large bed! The staff was friendly and helpful - I even got free boxes to ship my things to Norway. I got to know one of the receptionists, and he showed me around the city.
Another thing I liked about this hostel was its location – it only took 10 minutes to walk to Dongdaemun, and the nearest subway station was only three minutes away. Dongdaemun is where you'll find some of the biggest and fashionable malls in Seoul - all affordable.
Cleanliness is what they stand for. You can get a free house cleaning if you stay there for four days, and two house cleanings if you stay there for more than one week.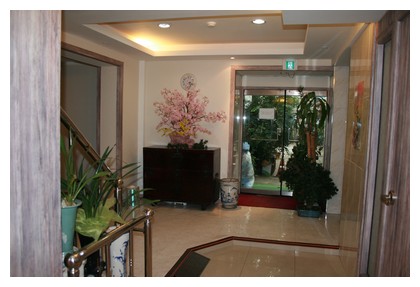 Have in mind that there's no elevator at Travelers A Hostel, and you can just guess how I managed to drag my 21 kg luggage up the steep stair case.
There are several floors, and the single rooms are located on the third floor and up. Dormitories and family rooms are located on the ground floor.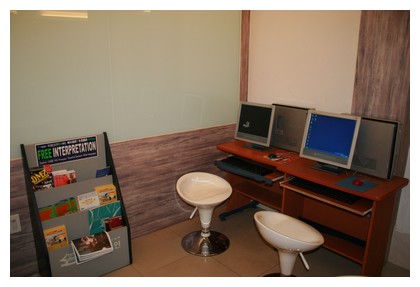 How to get to Travelers A Hostel:
The location of this hostel is actually quite hidden, and it's situated in a side street. It might come off as scary to walk here at night because it's so dark, but don't worry - there are surveillance cameras everywhere!
The address is: 106-2 Jugyo-dong Jung-gu. The nearest subway station is Eul-jiro 4.
A funny story about how I found the hostel, and it also shows how friendly Koreans are:
When I arrived in Seoul and got off the bus, I was confused of which direction to go and pulled out my map.
An old man owning a food stall asked if I needed help. He even closed his stall to help me...! The old man didn't know where the hostel was located, so both of us were standing there scratching our heads.
Another pedestrian approached us and asked me if I needed help. This man called the hostel with his cell phone and asked about the address.
Then he told me to follow him, and took my heavy 21 kg luggage. This friendly Korean followed me all the way to the hostel! :-)
Return to top of cheap hotels in Seoul

Review of
Seouli Guesthouse
Price per night: from 20,000 won (high season)
Seouli guesthouse is the best place I've stayed in Seoul!
If you're comfortable living at hostels and like to get to know other travelers - this is THE place to go!
One of my best experiences from here was getting to know backpackers from all over the world.
I stayed in a single AC-room.
It was basic, small, but clean enough. And the bed was comfortable. There's shared kitchen and shared bathroom.
There was only a tiny window in my room with no special view. But that doesn't matter since you're not going to stay at your room 24-7.
During the evening, we would buy kim-bap (Korean sushi), use the kitchen and have a sociable time.
Having access to a kitchen is great for budget backpackers who want to save money. It's fairly easy to make food and there's a fridge there where you can keep your stuff.
The staff cleaned the rooms every day, and the hostel owner picked me up at the airport. The owner of the place was very helpful and cool - he even partied with us till late in the morning ;-)
Seouli guesthouse is definitely one of the cheapest places you can stay in Seoul.
Seouli is located in hip and trendy Hongdae, where Korean youngsters get together to party and eat.
Review of Cello Hotel -
A Love Motel in Seocho
Price per night: 30,000 won (July 2010)
Love motels in Seoul are actually a great bargain and are cheap hotels in Seoul! This is where Korean teenagers and couples go to have their privacy. This may have connection to the fact that many Koreans stay at home until they get married.
You can really hear that this is a love motel since I could hear people have sex in the neighboring rooms. Haha! This happened a couple of times during the two weeks I stayed there.
The room was more than I expected – the room had everything I needed. A big room with a large and OK bed. The mattress was a little hard. I even had a humongous flat screen TV, mini computer, water tank and sauna in the shower. At night when I turned off the light, I could see the "universe" with stars and planets in the ceiling.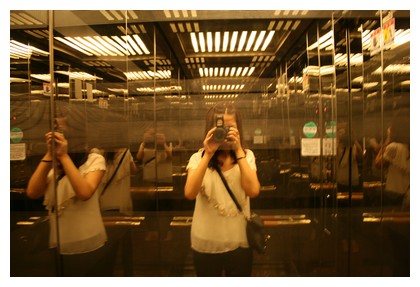 When it comes to cleanliness, it was alright. Just don't look under the bed though. That was the only place that wasn't clean, but otherwise it was OK. I mean, you're not going to spend your time in the room anyway, so why bother?
I'm usually sensitive to dust (I have an allergy), but I didn't experience any allergic reactions.
The downside is that Hotel Cello is far from downtown Seoul. It takes about 20-30 minutes by subway. I chose Hotel Cello because I needed a cheap place to stay! And the hotel was the only available accommodation at that time.
Considering that this is a budget option, I recommend Hotel Cello as a good place to stay in Seoul! (unless you're a clean freak)
How to get there: You can take the subway to Seocho. The hotel is located near the Nambu bus terminal (subway station).
The address is: 1593-17 Seocho-dong Seocho-ku.
Best-rated guesthouses
in Seoul

Read reviews of Sopoong guesthouse at TripAdvisor
Suitcasers Hostel: from 65,000 won

Read reviews of Suitcasers at TripAdvisor
Chocolate Tree: from 50,000 won

Read reviews of Chocolate Tree at TripAdvisor
---
| | |
| --- | --- |
| Further reading: | Like this page? |
Return to top of cheap hotels in Seoul

---
---