India, Tamil Nadu: Mamallapuram Dance Festival -- from Dec 25th, 2010 to Jan 2011
by Backpacking Tips Asia
(Oslo, Norway)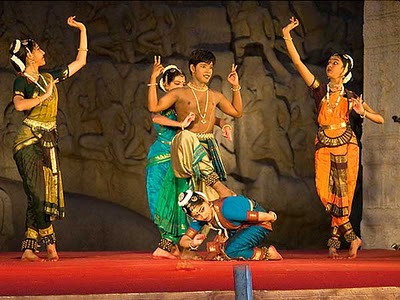 Photo courtesy of tour-sites-blogspot.com
This Dance Festival is dedicated to classical and folk dances like Bharat Natyam, Kuchipudi, Kathak and Kathakali -- bringing you closer to Indian culture!

The dancers perform on open-air stage, located against the Pallava Rock Sculpture.

When: Starts at Dec 25, 2010 and lasts for four weeks

How to get to Mamallapuram:
Buses connect with Mamallapuram from Chennai (Madras), Pondicherry, Kanchipuram, Chengalpattu and other towns in Tamil Nadu.

Search for hotels in Mamallapuram or other places in India:
Here are some articles I think you might be interested in:
Join in and write your own page! It's easy to do. How?
Simply click here to return to Festivals and Events .
Map Your Adventure -- Create the Perfect Itinerary
My eBook -- 'Map Your Adventure' -- is a detailed guide on how to create itineraries for Southeast Asia and India.
Don't know where to travel in Southeast Asia and/or India?

"How do I create a realistic, but still adventurous itinerary?"

"Where are the must-sees and must do's?"

"How do I get from A to B?"
The eBook will answer all of these questions and much more! It's an eBook for all types of travelers; newbies to experienced, budget travelers to flashpackers.
I also offer country and region booklets for a cheaper price; Southeast Asia, Thailand or India.
For more information on the eBook, click on the link: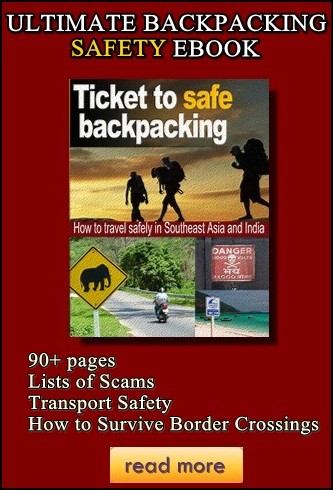 Ticket to Safe Backpacking is also available on Amazon Kindle for $5.74
Online Photo Contest
Join the photo contest on Backpacking Tips Asia.com!
Just by submitting a photo, you're getting free publicity.
The winner gets his/her photo on the home page and the right column on all pages of the site with credits to the photographer. I will also link to your site or blog. All this for a month.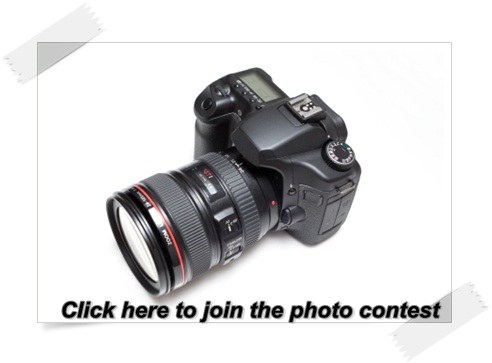 More information on online photo contests
Search for accommodations in Asia right here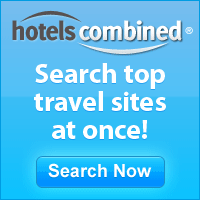 ---