Palm Garden Reap Lodge Siem Reap
by Lisa
(Kom Svandang kum, Svaydan kum, Siem Reap)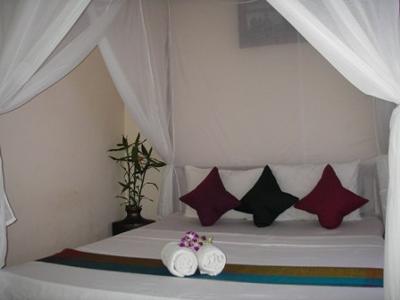 Palm Garden Reap Lodge Room
Palm Garden Lodge & Siem Reap Tours is a tropical garden in downtown Siem Reap. With Khmer style furniture it's just a simple and peaceful place for your holiday. It's a 5 minutes walk to the Old Market, Pub Street, Night Market, Siem Reap River and Artisan D' Angkor.

We have a restaurant, friendly staff, a quiet garden, terrace, fresh atmosphere, balcony, fan, air-con, hot water, cable TV, and 24 hrs service.

You will enjoy staying in our lodge! ;-)

Along with the room, we offer you:
-- Free Wi-Fi & Internet 24 Hours
-- Free Pick up
-- Free Breakfast
-- Free Bicycles
-- Free Tea & Coffee 24 Hours
-- Free Picnic Box (Minimum 2 Nights Stay)

Website: Palm Garden Villa

Email: info(at)palmgardenvilla.com

Phone: (855)12 687 372/ (855)63 966 496

Address: Soksan Street, Old market & Pub Street area.


Search for other hotels in Siem Reap:
Join in and write your own page! It's easy to do. How?
Simply click here to return to Siem Reap Accommodation.
These books will help you
get started with your backpacking planning:
Discover the backpacking basics of backpacking safety in Southeast Asia and India!

Learn how to travel safely, and avoiding scammers and con artists in the region.

Check out Ticket to Safe Backpacking -- the safety backpacking basics!

Creating an itinerary creates the adventures! :-)

Learn how to maximize your travel experiences by setting up a good backpacking itinerary for Asia.

Solve your travel itinerary!

Get travel inspiration from fellow travelers in our FAQ-ebook. It includes real questions, answers and comments! This ebook is a supplement to Map Your Adventure.
Online Photo Contest
Join the photo contest on Backpacking Tips Asia.com!
Just by submitting a photo, you're getting free publicity.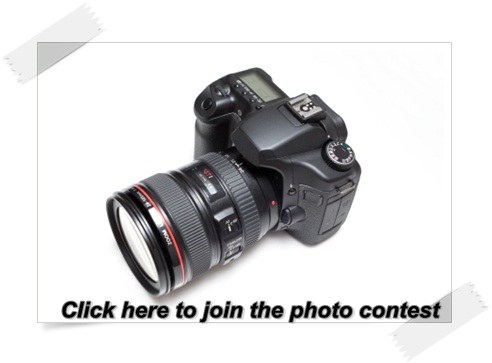 Need a resource fast?
---
---