---
Online Resources Other Asia
---
Best Beaches in Asia: Ideas for Asian Beach Vacations
China Travel Guide: Mike takes you beyond the sterile tourist brochures and tour company travel sites to give you an uncensored look into modern China, warts and all.
China Travel Golden Route: Get to know China and its fantastic attractions and culture! China-travel-golden-route.com is written by a Chinese who gives you great insider tips!
Destination Hong Kong: Explore one of the world's most exciting cities with this Hong Kong travel guide! Everything for a great vacation including tourist attractions, hotels, restaurants and more!
Discover Java and Bali: Discover the island of Java and explore Bali, with their spectacular mountain view, rice terraces tumbling down the hills, fantastic temples, great local food recipes and much more!
Far West China: Xinjang Travel to Xinjiang, China to experience Uyghur culture along the Silk Road. Josh gives you expert advice on hotels and tours in Urumqi, Kashgar and Turpan.
GotBangkok: Zach has been living in Bangkok for the last 3 years, and provides first-hand reviews of restaurants, nightclubs, shopping, events and more.
Hotels in Singapore, Malaysia, Thailand and Indonesia: Discounts of up to 75 % off on Hotels in Singapore, Malaysia, Thailand and Indonesia.
Laos Backpackers Tours: Hop-on hop-off Laos backpacker bus service goes well off the beaten track for local culture and alternative activities -– and unlike an ordinary Laos tour you have the option to get off and stay longer in any place.
Mekong.net: Mekong.net provides comprehensive and interesting information on Cambodia, Burma, Thailand, China, Laos, Vietnam. I really enjoyed its approach of the history of Cambodia.
Mongolia Attractions: T.K shows you how exciting Mongolia is and provides you with all the information you need.
Mongolia Travel Advice: A personal guide to Mongolia and its fabulous attractions, festivals and culture!
Singapore Vacation and Attractions Guide: What are the top 10 things to do in Singapore? Check out also the top 10 Singapore attractions. Then follow 10 self-guided tour to explore Singapore night attractions smartly.
Thailand Travel Help: A website with detailed information on Thailand, good accommodation tips and so much more.
A Thai village home stay for food and cultural experience: A Thai Village Home Stay offers every traveler the unique food and cultural experience packed with fun, low cost and stress-free vacation.
Tibet Tours and Tibet Adventure Travel: Here's everything you need to know about how to get there, travel permits, tour programs, culture and etiquette and much more!
Travel Hong Kong Attractions: I've been to Hong Kong once and loved it! When I read the articles on this website, it brought back memories. It gives you full insight in Hong Kong's lovely attractions and at the same time useful information.
Vietnam Tour Operator: Aurora Travel organize any tailor-made private tours in Indochina and Thailand with high quality customized tours to our valued clientele
Online Resources Other Asia
---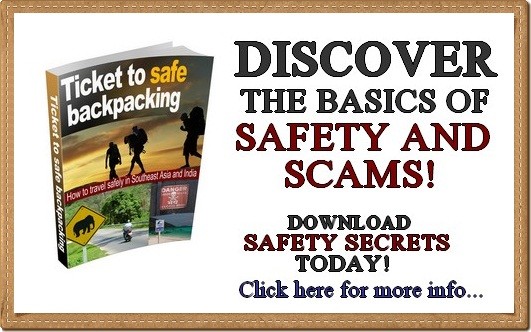 Return to top of Resources Other Asia
---
You're done with Online Resources Other Asia

Back to Online Resources main page?

Contact me directly

Share a festival or event right here.
---
Leave Online Resources Other Asia and return to Backpacking Tips Asia Homepage.
---