The Amazing Chameleon Clock Tower, Chiangrai, Thailand
by Eric
(Chiang Rai, Thailand)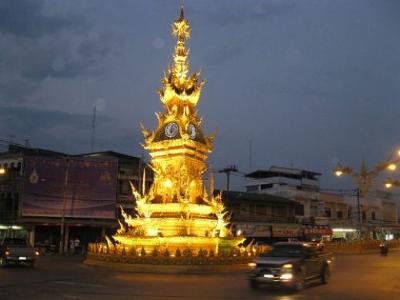 Chameleon clock tower of Chiangrai, Thailand
Clock towers are famous landmarks in most parts of the world since ancient time e.g. The Big Ben, England.
The function of these clocks was to show the time to the townspeople because prior to the 18th century most people did not have watches or clocks in their home. Eventually, the clock tower becomes an integral part of the people's life, so they were built taller and smack in the town center.
In Chiangrai, Northern Thailand, we are proud to proclaim that we too, have an Amazing Clock Tower that is uniquely Thai in design and changes color (a light show) like a chameleon from the first ten minutes of every hour from 7 pm until 11pm. This clock tower was designed and built by Ajarn Chalermchai, the same artist who built the White Temple aka Wat Rong Khun in honor of His Majesty The King of Thailand.
It is located in the middle of the city and considered a major landmark, only about 300 meters to the site of the Saturday weekly 'walking street' market.
More information and activities at
A Thai Village Homestay
Join in and write your own page! It's easy to do. How?
Simply click here to return to YOUR Backpacking Stories -- Main Page.
These books will help you
get started with your backpacking planning:
Discover the backpacking basics of backpacking safety in Southeast Asia and India!

Learn how to travel safely, and avoiding scammers and con artists in the region.

Check out Ticket to Safe Backpacking -- the safety backpacking basics!

Creating an itinerary creates the adventures! :-)

Learn how to maximize your travel experiences by setting up a good backpacking itinerary for Asia.

Solve your travel itinerary!

Get travel inspiration from fellow travelers in our FAQ-ebook. It includes real questions, answers and comments! This ebook is a supplement to Map Your Adventure.
Online Photo Contest
Join the photo contest on Backpacking Tips Asia.com!
Just by submitting a photo, you're getting free publicity.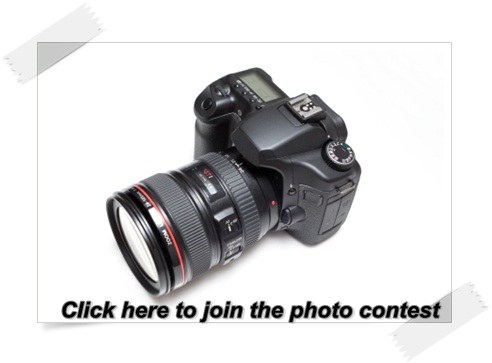 Need a resource fast?
---
---