Insider Tips on Budget and Luxury Traveling in Asia
My website Backpacking Tips Asia.com is aimed at all sorts of travelers. I know how hard and scary it can be to be new to backpacking or traveling solo, so I give out tons of free advice on pre-planning and specific destinations! :-)
My website contains thousands of backpacking tips, 100s of reviews, a travel forum and online photo contests.
Feel free to visit Backpacking Tips Asia for practical backpacking advice.
I'm sure that you'll find the website useful! :-)
Hi, I'm Amanda :-)
I've been backpacking in Asia every year since 2007 -- visiting countries like Thailand, Laos, Cambodia, Malaysia, Philippines, Hong Kong and India. I'm happy to say that I'm from the Philippines, but born and raised in Norway.
My last backpacking trip was in Feb and March 2011 -- in India. I was backpacking and doing field work in Kerala for 5 weeks. Then I moved on to north India where I spent 2 more weeks.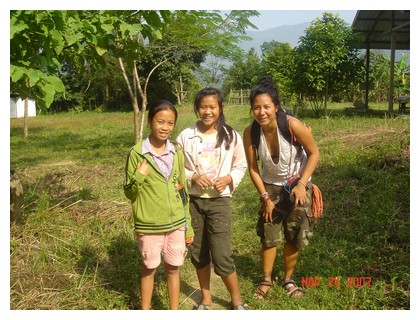 Sign up for my free newsletter to get all the updates, news & special travel discounts. You also get a free ebook named "Start Your Footprints"!
It's a free guide on how to get started for your backpacking trip to Thailand, Laos, Malaysia, Cambodia, the Philippines and India.
Discover the backpacking basics of safety and scams in Southeast Asia and India
New to backpacking in Asia?
My 98-page ebook will explain exactly how to execute safe traveling; before and during backpacking.
You will get information about:
Transportation safety

Money safety

Health safety

Potential scams in Southeast Asia and India

How to survive border crossings and much much more!
One of the highlights of this eBook is the lists of scams in region!
More information on Ticket to Safe Backpacking eBook
I have another ebook called Map Your Adventure. If you're having a hard time figuring out how to set up itineraries, or where to start, I'm sure this ebook will help you.
Click here to read more about Map Your Adventure ebook
Happy travels! :-)
Amanda