---
Tips for India Budget Travel
---
Guest writer: Elias Cortez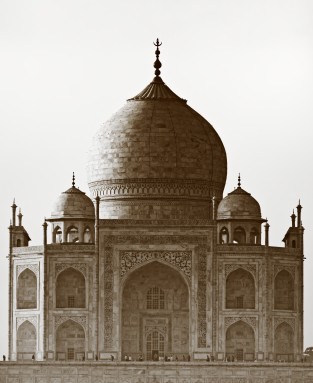 Tips for India Budget Travel
India hosts numerous attractions, both man made and natural which makes it one of the most popular tourist destinations around the world. The place is replete with magnificent valleys, beaches, hill stations and backwaters which invite tourists to this charming place all year round. Travelers can therefore have a complete adventure experience when they travel in India.
India is home to the majestic Taj Mahal. This beautiful monument symbolizing true love is the major attraction for tourists and travelers from all over the world.
Rajasthan is another exotic place in India that is famous for its arts and crafts, colorful traditions, music and impressive forts and monuments.
Goa and Kerala are the other places that are truly worth a visit in India. Goa is famous for its bright and sunny beaches and is rightly called the beach capital of India. Kerala, known as God's Own Country is noted for its natural bounty. It is the most preferred destination for nature lovers, wildlife enthusiasts and honeymooners.
You can follow the following tips that can help you bring down your travel expenses considerably while traveling in India.
You can fix a weekly or daily budget which can help you cut down on a chunk of your expenses. Having a clear cut budget is beneficial since it lets you keep a tab on the amount you spend. You can also save a lot of money by negotiating wherever possible during your India travel.
While shopping in India, you can bargain quantity instead of the price. In this way you can buy more for less and derive true value for your hard earned money.
India is a place known for its superb road culture. You can buy quality products at throwaway prices in the local marketplace wherever you go.
With patience, you can easily strike the best deal while shopping in the roadside shops in India. Buying gifts in bulk can also help you save a lot of money. For instance, you can make great savings on hand woven rugs in Jaipur when you purchase them in bulk.
You can also save a lot by purchasing food and beverages on the roadside which can work out to be cheaper and of good quality than their counterparts.
By booking your India package deal in advance, you can enjoy India travel wholly and economically. Just like China, Thailand and Egypt, there are several good tour operators in India who offer tailor made packages to suit the needs of every tourist. Everything starting from flights, accommodation, sightseeing and airport transfers are taken care of by the tour operators so that tourists can enjoy a hassle free travel.
A package tour to India is not a luxury option that can be considered only by the rich and elite people. Many tours of India are extremely affordable and lets potential visitors belonging to different economic strata to take advantage of these package options.
Irrespective of whether you book a package tour to India or your own hotel and airfare, a trip to India is likely to leave an indelible impression on you.
India offers charming delights and experiences that can never be found anywhere else in the world. What's more, you can choose from a wide array of budget India tour packages that will help you see and enjoy the sights and sounds of India like never before.
Who's the author: Elias Cortez is a freelance writer and the owner and editor of www.topnetbookpicks.com. It's a website containing detailed reviews and information about popular netbook models.
Return to top of Tips for India Budget Travel
---
Other pages you'll enjoy:

---
---