---
Cheap Airfares Asia
---
"Your Options for Cheap Flights to Asia
and Asia Travel Deals"
Looking for cheap airfares Asia? There are so many airlines and online travel companies to choose from these days.
Which one do you choose to get cheap flights to Asia?
Find out here!
Kayak.com is a travel search engine, and search prices from hundreds of online travel agencies.
It's easy to use Kayak, and even better - it only shows the lowest fare!
That's why it's known to be one of the best travel search engines.
I personally find Kayak very easy to use, and I've bought tickets for domestic flights in India via this search engine.
I also use Tripadvisor to search for cheap flights. It's user friendly and shows the lowest fares!
Or you can check out the prices directly at the airlines' websites.
If you know which airline to use because of previous experiences, this is a good way of finding out cheap tickets from that airline.
On the other hand, you won't get a price comparison included other airlines. And there might be even cheaper tickets from these other airlines!
I've used this search engine a lot, and I like it because it's easy to use and the prices that pops up already include taxes and other charges.
Personal Reviews of different airlines
Flying to Asia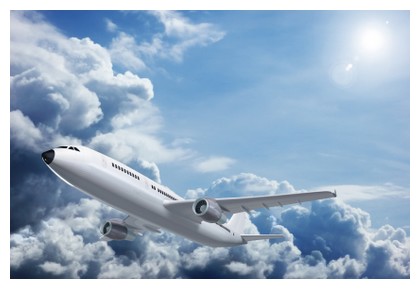 If you're coming from Europe, check out these airlines to find cheap airfares to Asia:
We traveled with KLM to Kuala Lumpur in June 2009.
Flying with KLM was alright - you get what you paid for! You get hot meals, and small TV. And the price was reasonable.
But the big downside was the leg room. The flight was cramped (or at least it felt cramped), like when the person in front of us leaned backwards with his/her chair, we could hardly move our legs. The TV was almost up in our face.
But then again, we did get what we paid for, so we can't really complain that much.
If you're interested in reading reviews, click here!
I traveled with Austrian Airlines to Mumbai and out of Bangkok.
I enjoyed this airline because it was cheap ($990, I booked this flight at a travel agency in mid-April, and departed early October) and my journey was trouble-free. The flight was right on time, hot dinners and a very helpful and friendly staff.
I traveled to the Philippines last Christmas, and used Cathay Pacific. And I was surprised by the great service, good food and the friendly, attentive staff.
On long-distance flights, they provide ear plugs, eye mask, flight socks, blanket, newspapers and new movies (you choose)! I'm a sucker for flight goodies, so I really enjoyed this flight. And not to mention, I had loads of leg room!
Travel to Asia with Lufthansa!
If there's one airline that has received good reviews, it has to be Lufthansa. My parents who travel frequently to Asia have used Lufthansa for the last couple of years. Standard and food is very good and comfortable, and their new Airbus is recommended.
Cheap Airfares Asia for Students
Youth- and student oriented travel operators usually provide good ticket deals.
If you're a student or under 26, you'll get a special price.
Travelers coming from Sweden, Norway, Denmark, Finland and the Netherlands, should try Kilroy Travels
For Aussies, try STA Travel
For Canadians, try Travel Cuts
Cheap Flights to Asia
- Relevant Airlines
If you're coming from Australia (Brisbane and Perth), New Zealand (Auckland) or Great Britain (London), try Royal Brunei. It flies to Asia, included Bangkok in Thailand. And it's known for low fares! To read reviews about Royal Brunei, click here!
If you're coming from the US, Great Britain or Russia,
try Air France. For reviews of Air France, go here.
If you're coming from Europe, Tanzania (Dar Es Salaam), South Africa (Cape Town), Seychelles, Middle East or US,
try Qatar Airways. Read reviews about this 5-star airline here.
---
| | |
| --- | --- |
| Further reading: | Like this page? |
Return to top of Cheap airfares Asia
---
Don't know how to make an itinerary?
How to connect the dots?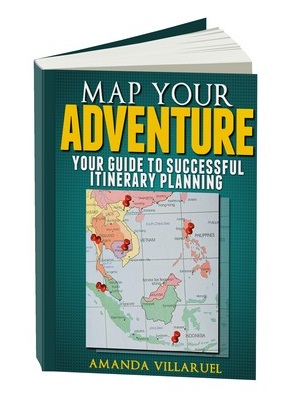 If you're feeling overwhelmed or have no idea on where to start, then you really need "Map Your Adventure" - it's a step-by-step guide on how to set up an itinerary for Southeast Asia and India - the right itinerary for you.
You'll be surprised to learn that itinerary-making can be fun and easy.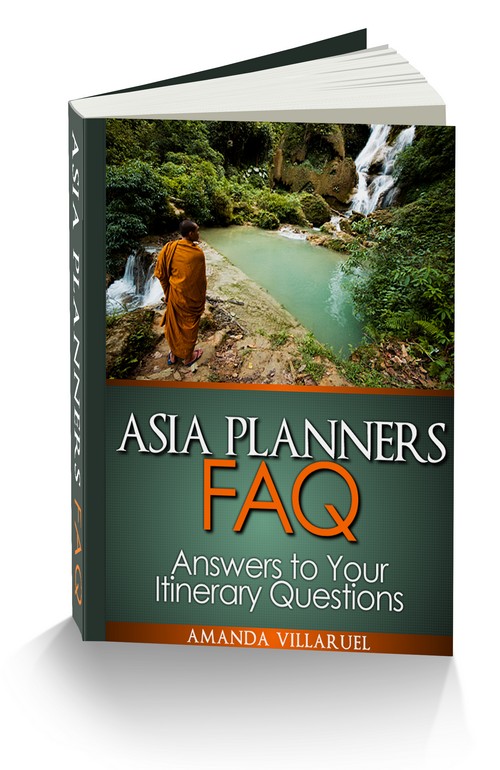 This book is made for you, with 70 pages of itinerary tips and maps, time tables and must-see destinations in the region :-)
Read more about Map Your Adventure here
"Asia Planners FAQ" is a supplement to "Map Your Adventure" and a compilation of real questions from visitors and answers from travel experts on itineraries found on Backpacking Tips Asia.com. You'll find your answers in this ebook.
---
---