---
Contact Me
---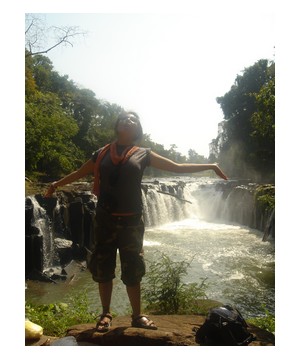 What's on your mind?
You're more than welcome to contact me with your e-mails, comments, suggestions and feedback regarding Backpacking-Tips-Asia.com.
Or you can just say hello...
I appreciate all kinds of feedback - that keeps me going! I'm human too - I need motivation as well.
By giving me feedback, you're also helping me in turning this website even better. My goal is to make Backpacking-Tips-Asia.com as useful as possible...
I won't bite (unless it's an unfriendly mail) - so just ask away! ;-)
Do you need free backpacking advice?
Please search my site first or read the travel forum before you send me an e-mail. Your question might have been asked before :-)
I really appreciate my readers and I will do my best to help you! If I automatically don't know the answer - I will research it for you.
Here are examples of other types of inquiries:
Typos
A link which doesn't work
Unclear paragraphs
Promotion/advertising
When it comes to advertisement, I want to ensure that your company/website fits my concept before I agree to the terms! ;)
Read the FAQ page first before you send an e-mail!
IMPORTANT NOTICE (July 22, 2014)
Unfortunately, I am shutting down Backpacking Tips Asia in September 2014. I'm not in a position to answer any e-mails until then.
Thank you for using this website!
Editor and webmaster,
Amanda
---
| | |
| --- | --- |
| Like this page? | Search this site |
---
---