---
Flashpacking
---
"About flashpacking and luxury backpacking,
traveling tips for flashpackers
and why people flash pack"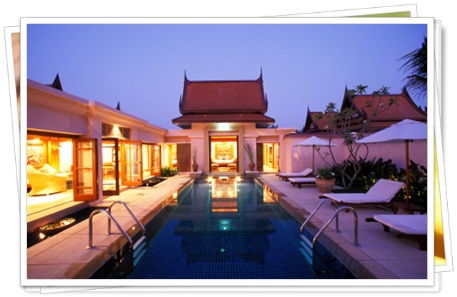 "Do you want to go backpacking, but don't want to sleep at hostels?"
This article is aimed at backpackers who want to travel luxuriously, also called flashpackers.
Nowadays, there's a growing number of flashpackers.
Who are the flashpackers?
There's no firm definition of flashpackers or luxury backpackers because it's all new!
Here are some suggestions though:
Travelers who originally backpacked in their younger days, but have grown older and in need of a higher comfort level.
Travelers who love the concept of backpacking (like being flexible about their itinerary and eating street food) but can't stand hostels or can't be without their technological tools like laptop and camcorder.
A Hostelworld study from 2006 shows that 21 % of people travel with a laptop, 54 % with an MP3 player, 83 % with a mobile phone and 86 % travel with a digital camera. That's pretty heavy numbers!
And flashpackers wouldn't mind paying hundreds of dollars on exciting activities and experiences.
Travelers who have traveled a lot before like tourists, and want to try backpacking. But since they don't know what they're up against, they travel with a bigger budget.
Don't get these definitions wrong. A luxury backpacker can sleep at hostels as well, but can't live without his/her electronic devices, or vice versa. A flashpacker can change her/his mind during their travels, and start backpacking in traditional ways.
You can see that the line between charter tourists and backpackers is diminishing. A more proper name would be "multi-travelers."
Why do travelers
go flashpacking
We have to accept that when we get older, we change as well. And that includes our personality, habits, needs and comfort levels.
For example: In my early 20's I could handle hostels easily, but recently I've noticed changes in my comfort level (I'm currently 30). Now I wouldn't mind getting a room with a separate and clean bathroom, instead of sharing a bathroom with 10 people. Of course, it's not only the older travelers who want to flashpack.
Nowadays young backpackers have more money in their pocket.
People are different, and it can't be expected that all backpackers want to travel on a shoe-string budget.
Even if travelers want to travel on a low budget, we have to face it that not everybody can handle it. Not everybody don't or want to handle low-cost accommodation, sit on a sidewalk and eat street food or take the local transport. It's perfectly normal.
Some people have more money in their pocket because they have stable jobs that give them stable incomes - they want adventures as well as backing off hostels. They have the money, so why not use it?
Travel Advice for
Flashpacking in Asia

Don't forget your travel background

Even if you have been a backpacker before (a backpacker in traditional terms) and are now flashpacking, don't forget your roots! Even if things don't go as planned, it's not the end of the world. Wing it, and don't over-plan :-)
Feel free to use money and don't be ashamed of it

By using more money while traveling, you're injecting more money into the community. The money circulates and this will help the salaries of employees at restaurants, hotels and travel agencies. With time, this money will create new jobs and increase the community's purchasing power. In theory, this should help the economy.

But don't overdo it. If the locals get used to foreigners giving too much tip, your actions will create expectations and give out a signal that foreigners can buy 'anything' at any cost. Some might say that this is one of the reasons tourists and backpackers get scammed in Asia.

Since you want to backpack with a bigger budget, be extra careful when handling your money and travel stuff. A traveler carrying a laptop, camcorder and iPad can be more prone to safety issues, like theft and robbery, than a traveler who doesn't carry one.
For more information on money and document safety, please visit this page I've written about the topic.
If you have more money, this means that you can actually help the people of Asia.
I don't mean that you should give money to beggars (because you shouldn't). But having a bank account which is probably at least 10 times bigger than an average Cambodian salary, gives you the opportunity to support and help NGOs and local organizations.
There are hundreds of volunteer projects in Asia. Find out how you can contribute (teaching English, handy-man work, conservation etc) and find a project that suits your needs and wants. Is there actual work to be done or are you just going to be an onlooker?

Even if you book a room at a resort or eat a nice dinner at an expensive restaurant, don't automatically assume that the food, room or service is better than the cheaper options.
I don't know how many times I've been disappointed by my $ 50-dishes. For example I've tasted many variations of Pad Thais in Bangkok, but ultimately the ones they're selling on the streets are the best :-)
And just because you paid 200 bucks for a room at an expensive resort, it doesn't mean that you won't find cockroaches hiding in the air-con. It's Asia - relax ;-)
Post: Shock therapy: The process of getting used to tropical insects in Asia

So do your research and read reviews online! :-) Tripadvisor is a good source for hotel and guesthouse reviews.

---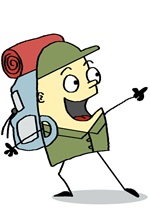 PSSSST...
Need more tips and information on money and document safety, or other travel safety issues in Asia?
This article is a taste of what you can expect in one of my eBooks called "Ticket to safe backpacking." Read more about Ticket to safe backpacking
---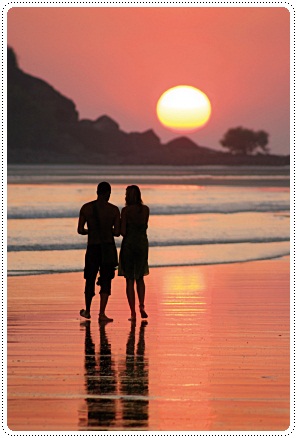 Best Honeymoon Places in India
Looking for the perfect honeymoon place in India?
In this article, I have some suggestions for you - ready with pro's and con's :-)
Welcome to Indian Honeymoon and Best Honeymoon Places in India
---
| | |
| --- | --- |
| Like this page? | Search this site |
---
Have A Great Tip about Flashpacking?
Do you have a great story or tips about flashpacking? How did you flashpack in Asia? Pros and Cons?
---
---