---
About Thailand
and Travel Destinations

---
What do you need to know about Thailand?
Thailand has earned its reputation as the Land of Smiles. It shares borders with Myanmar (former Burma), Cambodia, Laos and Malaysia.
Thailand has been a favorable must-see destination for backpackers and of course, tourists.
If you're backpacking in Southeast Asia, you have to stop by Thailand.
Let me tell you why!
Bangkok is the gateway to Southeast Asia and is the major backpacker destination. It's the perfect start point for the journey to the neighboring countries because of the large selection of transportation options. Most international airlines travel via Bangkok in contrary to, say, Phnom Penh.
The accommodation, food and drinks are cheap! You will save money if you go backpacking here! Because of the tough competition among guesthouses, hotels and restaurants, prices are considered low. 
Southern Thailand has some of the most beautiful islands with excellent diving and snorkeling spots.
If you get to know the 

Thailand culture

, it will certainly melt your heart.
Every backpacker who has been to Thailand talks about their stay in the Land of Smiles.... Ever thought about finding what the fuss is all about?
One of my readers, Alex, shares his adventures from Thailand. They traveled in Thailand for 4 weeks!
Watch his amazing video from Thailand:
Bangkok Articles
Kanchanaburi articles
| | | |
| --- | --- | --- |
| | | Review of River Kwai Bridge - COMING SOON! |
Chiang Mai articles
Pai articles
Koh Pha Ngan articles
Koh Tao articles
Ao Nang articles
Koh Phi Phi articles
Koh Chang articles
---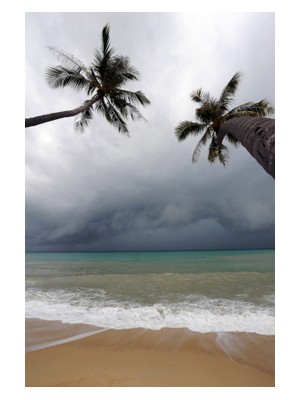 Thailand Weather
Don't know when to travel to Thailand?
Interested in diving, but you don't know how good the water visibility is?
In this article I will explain you about the climate and the weather in Thailand.
---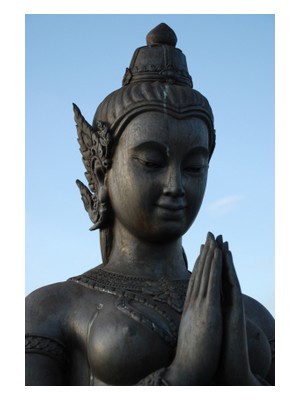 Thailand Culture
As a backpacker, you should know about the common customs in Thailand.
To prepare you as much as possible, I will guide you through the most important customs.
Are you ready?
---
History of Thailand
The history of Thailand is full of Kings, wars, massacres and coups!
Every attraction in Thailand holds a secret history. If you want to make the best out of your sightseeing in The Land of Smiles, I suggest you read this simple approach of history of Thailand ;-)!
---
| | |
| --- | --- |
| Like this page? | Search this site |
Return to top of About Thailand
---
Share your story and travel advice
about Thailand
Thailand Recommendations and Stories
Did you enjoy your travels in Thailand? Got any recommendations for which places to visit? Tips on where to sleep? A good Thai restaurant you liked?

Or maybe you own a guesthouse in Thailand and want to promote it?

Share your story, tip or review right here! We'd love to hear about it!

PS: I reserve the right to delete a submission if it's not original, duplicate content, or if it's too short.

By original I mean the content is NOT copied from another website. That also means your own website. I will check if the content you provide is duplicate or not. Sorry for sounding strict, but I aim to deliver excellent and original content to my readers - that's my priority no. 1.

Any submission below 300 words will be deleted.
See Other Stories and Recommendations
Click below to see contributions from other visitors to this page...

Married into it and to it - my story from Thailand Not rated yet
My wife of 26 years is Thai. We met in L.A. and have raised two great kids together. We went to Thailand a few years ago for a whirlwind 3-week tour …
Lazy Moon Homestay in Chiang Rai, Thailand Not rated yet
Hey, we are a Belgian-Thai family and run a small homestay in the middle of the countryside in the North of Thailand, Chiang Rai, near Thoeng (some backpackers …
Khao Lak in South Thailand Not rated yet
Khao Lak is located in south Thailand, not far from Phuket and Krabi. I bought a ticket for a minivan from Ao Nang to Khao Lak, and the ride took 3 hours. …
The Highlights of Thongsala on Koh Phangan Thailand Not rated yet
The main jetty on Koh Pha Ngan is located in Thongsala, and this is where ferries from Surat Thani, Koh Tao and Koh Samui dock. But there aren't many backpackers …
Koh Lanta -- Long Beach, Sanctuary Bungalows and Diving Not rated yet
Koh Lanta may not be as densely "populated" by tourists like Koh Phi Phi, but it's a gem nonetheless. Escape the crowds in Phi Phi and Phuket and head …
Cha am Thailand -- Vacation Paradise of Thai People Not rated yet
Cha am in Thailand was my next destination after I left charmless Hua Hin in January 2008. What struck me at first was the fact that the majority of visitors …
Hua Hin Thailand -- Should You Go or Not? Not rated yet
While I was exploring south Thailand in December and January 2007/2008, I stopped by Hua Hin. I was on my way from Khao Lak, stopping by Ranong to renew …
---
---