---
How to Plan a
Round the World Travel (RTW)
---
"An Introduction to Round the World Travel
and Round World Flights"
Heard about RTW-travel? Don't know what it is? Should you choose around the world plane tickets?
Don't know how to plan your around the world-travel?
I will answer these questions in this article.
When I traveled around in Asia, I got to know travelers who were "RTW"-travelers.
Some of them had continued their journey from Australia, while others came in from Delhi and Tokyo and were stopping by Bangkok.
It's an amazing experience, but there are a lot of things to think about before you strap on your backpack and leave for a RTW-travel.
I'll introduce you to the most important themes when it comes to RTW travel.
Who should consider
around the world airline tickets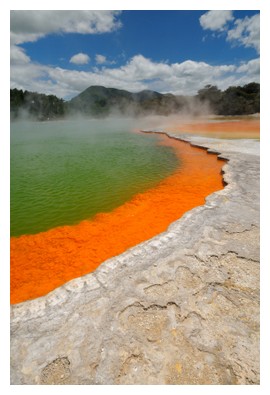 A RTW-ticket is a package with tickets sold by a company that has deals with "round-the-world airlines."
It allows you to pre-buy all your around the world airline tickets before departure and is valid for one year. And it's commonly used by people who want to take a sabbatical year.
Your route is based on either total number of miles (mileage) or it's based on the number of continents you're visiting. There are two major alliances offering RTW-tickets:
Star Alliance and One World.
These alliances offer you to travel around the world with their airline partners. Like, Cathay Pacific, American Airlines and Qantas are member airlines of One World.
Budget
The point with RTW tickets is to travel the world for less money than buying a large number of one-way tickets.
If you're considering buying a round the world ticket to save money, do some research before you do this. Sometimes it cost a lot less to book through low-cost carriers.
Example: If you're just traveling around Asia and mainly Southeast Asia, you might want to try Air Asia.
Air Asia doesn't only cover domestic distances, but also international flights, like Melbourne-Kuala Lumpur, Kuala Lumpur-Dhaka (Bangladesh), Bangkok-Guangzhou (China) etc. Air Asia has also opened up its gates from Kuala Lumpur to several cities in India, and even Iran.
The prices for one-way tickets tend to rise when you cross continents. So you might consider a RTW-ticket if you're traveling to several continents within the same trip.
Example: From Europe to Northern America, to Australia, Southeast Asia and then Northern Africa.
Freedom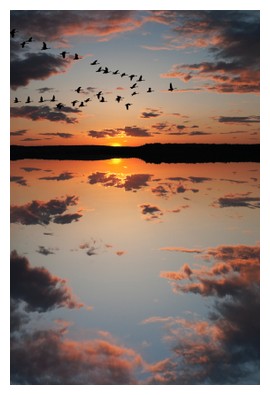 You might consider buying a RTW-ticket if you're going to almost always stick to your itinerary and schedule and don't plan on changing your route that much.
You can also include overland travel in that ticket.
Example: You can buy a ticket from Bangkok to Amsterdam and then your next flight segment is Paris to New York. You can just hop on a train from Amsterdam to Paris.
What if you didn't buy a RTW-ticket:
Buying one-way flight tickets while you're on the road is the opposite situation. By doing this, you have 100% freedom to wander around the world and crossing continents in your own pace and terms.
But is it cheap? It's definitely the ultimate backpacking dream, but unless you're very rich and can just wing it without any research in advance and hop on a flight - this is a bad idea. You can actually save money by buying a RTW-ticket.
How to plan
your RTW-trip
Round the world travel require a lot of planning and soul searching.
You should start planning your trip 6-12 months ahead.
Ask youself these questions:
Which countries do you want to visit?
When buying your RTW-ticket, it's essential that you know your destinations because it will determine your route. It's also essential in terms of money: if you suddenly want to reroute your RTW-ticket, the fee for rerouting can be expensive.
First thing first is to list all the places you've always wanted to go to. If you want to do jungle trekking tours, South America and Asia have a lot to offer.
If you want to do a road trip from coast to coast, it seems like North America is your best bet.
If you want the sun to shine on your face as much as possible, and want diving as well, Australia, Southeast Asia and Central America are good options.
Destination resources for your Round the World Travel Planning:
New Zealand Hiking Vacations or check out Rita's Australian Outback Guide
Including South America in your itinerary? Check out Chile Tourism and Travel, Galapagos Islands Travel and Galapagos Cruises and Inca Trail Tours Machu Picchu Peru.
Exploring the far east Asia? Try Mongolia Travel Advice, Mike's China Travel Guide or the China Travel Golden Route.

---
How much time do you need in each region/continent?
You need to have a rough idea about how long you want to stay in each region/continent, because it will determine the travel dates on your route.
This is probably the hardest part because it depends on what you want to see in the region. Some people want to be flexible and be spontaneous, while others are comfortable sticking to a tight schedule.
This is the time to be honest with yourself because changing dates too many times might be expensive.
If possible, find a company that doesn't charge for change of travel dates. Like: Star Alliance.
Star Alliance's Terms and Conditions
Should I travel from west to east, or from east to west?
This is a personal decision, and depends on the weather and route. If you travel west, that can ease the jet lag. Are you a morning or a night person?
Other travelers want to be done with the most expensive countries to take the pressure off, and some want to save it for last. If you overspend your money in one region, you might have to cut back in another region.
How long can you afford to be away?

 Your budget must include ground transportation, accommodation, food, drinks, activities, visas (border crossings), departure taxes at some airports etc.
When it comes to ground transportation between countries, have in mind that it can be expensive in many cases.
Fares depend on season, seat class and when you buy the ticket. Some fares can be more expensive if you buy them the day before - more expensive that it would have been if you bought them a week before.
Do some research before departure and shop around for prices. With shop around for prices, I mean sending them an e-mail and not just look at their websites. Some companies tend to forget to update their websites. And don't forget that sometimes it's cheaper to buy, say a train ticket through a local agency than through a western travel agency.
When deciding your round the world
travel itinerary, know this: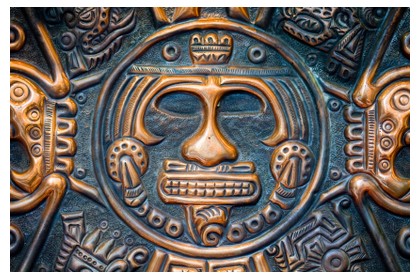 This is the time for you to decide what YOU want to see and how YOU want to travel.
Don't give up right away if travel agents say that your itinerary can't be accomplished. Contact the airlines directly and ask if they can arrange something.
Always read the terms and conditions before purchasing a RTW-ticket
A flexible itinerary and flexible tickets

Flexibility is probably the key to a successful round the world travel.
Before departure, it's impossible to plan a RTW-travel and then execute to its fullest. You should have flexible tickets so you can decide how long or short time you want to spend on each place.
Unexpected things always show up.
Maybe you will love the place and want to stay longer.
Maybe you get sick.
Maybe you fall in love and decide to stay there forever.
With flexible tickets you can change the dates wherever you are in the world. In some cases, you can even change your destination. Flexible RTW-tickets give you a larger choice of stop-overs, transits and airlines.
Check if you can change the dates or reroute your around the world airline ticket, and ask how much these type of changes cost. You should take these costs into consideration when determining your travel budget. The fees vary and depend on which airline you're using and the country you're making changes in.
Example: With Star Alliance, you have to pay 125 $ for rerouting after departure, while change of dates is free of charge.
Some countries might require an onward-ticket in order to enter the country at all

This is not a common problem for RTW-travelers but it might happen. The reason why certain countries have this rule is to prevent over-stayers and illegal immigrants.
Illegal immigration is a long-lasting problem in many countries because their economy suffers from it. So what you got to do is to check this out every time you plan on entering a country.
Cheap O Air RTW Travel Deals
Check out their World Travel Deals (click on the banner, link opens in a new window)
Low airfare guarantee, it searches over 400 airlines in seconds and you can earn airline miles on most CheapOair flights.
Round the World Travel Articles
Around the world airlines tickets
Learn 11 tips on how to find cheap around the world airline tickets - right here!
Welcome to Around the World Airline Tickets
---
| | |
| --- | --- |
| Like this page? | Search this site |
Return to top of Round the World Travel
---
Have Tips on RTW Travel?
Have you been around the world? How did it go? Do you have any tips? Or maybe a nice story? :-)

Share it with us!
---
---