---
Cheap Backpackers
Travel Insurance

---
"Cheap backpackers travel insurance" was last updated on May 07, 2013
In this article I'll be talking about why you need a backpacker insurance, useful tips on how to choose the right travel insurance and what an insurance should cover.
Let's cut to the chase.
Why should you buy a backpacking insurance?
If you don't have 2 millions to donate foreign hospitals, then it's obvious that you need a backpacking insurance.
Anything can happen and the best way to prepare yourself is... with travel insurance!
Think of it as an investment, rather than annoying paper work!
I mean, if someone steals your backpack with all your dirty
t-shirts and underwear - So What?
Most travelers can afford this loss. But it's a completely different thing if you experience accidents.
Think about this:
There is loads of cool stuff to do in Asia, but it can go wrong in a split second!
If you don't buy a travel insurance, you won't be able to relax during your trip
If you don't buy insurance, it's extremely expensive if you get involved in a serious accident. Worst case scenario is medical evacuation.
So, hospital expenses + evacuation expenses + flight ticket to get home = BROKE AND MISERABLE.
Your parents have to sell their house to cover your bills from foreign hospitals, instead of saving the money for their dream house, or for your college tuition.
An example of this is a case where a younger man was involved in an accident in Thailand. But he couldn't be brought home because he didn't have any travel insurance. The transportation would have cost his family $142.000.
So, remember this: If you can't afford insurance, you can't afford traveling.
Before purchasing a backpacking insurance,
ask yourself these questions:
1) Where am I going?
The point of asking this question relates to insurance coverage and price. Your insurance must cover the countries you're traveling to. And it's likely more expensive for a European traveler to purchase a worldwide insurance, than a Japanese traveler who's already in Asia.
2) How long am I staying abroad?
Example: If you're away from October - April, don't purchase insurance for exactly 6 months. Extend it with at least a couple of weeks.
Unpredictable happenings can occur while you're away. And if this happens, you have to extend the trip!
A good reminder is the political demonstrations in Bangkok.
The protestors occupied both of the airports in Bangkok, back in November 2008. Thousands of backpackers and tourists were stranded at the Suvarnabhumi international airport.
3) What kind of activities will I be doing?
Check if your insurance company covers the activities you'll be doing in Asia.
Like, diving (check their rule for depth), rock-climbing, bungee jumping, mountain-biking, elephant riding etc.
And have in mind that ordinary insurance don't cover professional sporting activities.
What activities does insurance companies consider as "extreme sports"?
Hmmm... tough question because there are different opinions about which sports are considered as extreme/dangerous. So there's no clear recognized definition of this. But the sports defined as typical extreme so far are: Bungee jumping, skydiving, rock-climbing, motocross, base jumping, free diving, river rafting, hang-gliding etc. So, the best thing to do is to think about what sports you want to do in Asia, and ask if the insurance policy covers them.
Heard about World Nomads?
A tip to cheap backpackers travel insurance: World Nomads is recommended by Lonely Planet and it's catered towards backpackers.
Make a difference in the places you travel
When you travel in Asia you often receive generous and gracious hospitality from local people, even when they don't have much themselves.
World Nomads believe, we have a moral obligation to give something back to the people who live in the communities that we visit. It is simply the right thing to do to help people who struggle with basic needs for food, water, housing, health and safety.
How? We support WorldNomads.com Footprints program to fund local community projects to end poverty.
You can also get an insurance quote right here:
Travel Insurance:
simple & flexible
General tips on
how to choose a travel insurance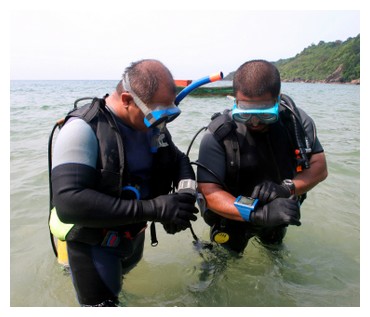 Don't automatically pick a cheap traveling insurance, it's not necessarily the best Buy insurance from a company that has been around for many years.
To get the best travel insurance ALWAYS compare prices! There are so many policies and coverage resulting in heavy competition and price differences.
How valuable are you? This is important in terms of coverage. You should also compare cash limits and try to find the suitable limit. Choose a travel insurance that covers the total sum of your valuables.
Before departure, write a complete list of every item that's valuable and expensive. In cases of lost baggage, you'll know what you've lost and you can make an insurance claim.
Speaking of insurance claim, you should save receipts of items you purchase during your trip! This way, you'll have proof of how much the lost items cost. It's not a must to show receipts to cover your loss, but it's way better than none at all. Usually the insurance companies will try to cut their costs, not yours!
Some banks offer "free" travel insurance if your trip is paid with their bank card. So check if your bank has these kind of offerings! You can save money by doing this.
Cheap Backpackers Travel Insurance:
What should my backpacking insurance cover?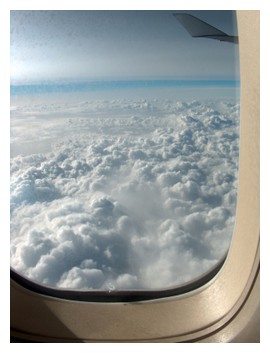 Backpacking Insurance Checklist:
Seriously illness during your trip Inform the insurance company if you already have an illness, or else the insurance won't cover it.
Accidents
Emergency dental work
Lost glasses/contact lenses?
Free evacuation if you need special medical attention
Lost baggage
Accommodation if there are flight delays/cancellations
If you miss your flight, does it cover that?
Loss of passport
Theft (your camera, MP3, mobile, expensive backpack etc)
Lawsuits (like if a local claims that you damaged his/her property)
Evacuation if there are natural hazards/armed conflicts/terrorism
Regular/extreme sports/activities
Can you extend the period of your insurance for free?
Accidents while working abroad Trip cancellation should cover:
Serious illness or death in your nearest family
If your one and only travel companion gets seriously ill or injured
If you get fired from work
Your home seriously damaged by fire, storm or flood
Being called for jury service or witness to a case
Trip cancellation isn't usually included in an ordinary travel insurance, and you have to buy this as well.
When you get home
- Claim your right
Want to make an insurance claim?
File a report immediately and I hope you saved the receipts for the lost belongings, medical expenses etc. If you have a police report, file it as well.
If the insurance company rejects you, they have to tell you why! If you don't agree, take the complaint to a higher level.
Return to top of Cheap Backpackers Travel Insurance
Options for cheap traveling insurance
and cheap holiday insurance quotes:
Here are some of your options for CHEAP backpackers travel insurance!
Note: They're cheap, but necessarily not the best when it comes to making a claim.
For student travel insurance, here's one of your options:
STA Travel is well-known for cheap backpackers travel insurance:
Travel Insurance:
simple & flexible
---
| | |
| --- | --- |
| Like this page? | Search this site |
---
Share Your Recommendations, Reviews and
Stories about Travel Insurance
Insurance Recommendations
Got any recommendations or advice for which travel insurance company to use? Do you think it's worth to buy a travel insurance? I'm eager to hear your opinions!

Or maybe you own a travel insurance agency and want to share it with visitors of Backpacking Tips Asia.com?

Share your recommendations, tips and stories right here! :-)

PS: I reserve the right to delete a submission if it's not original, duplicate content, or if it's too short.

By original I mean the content is NOT copied from another website. That also means your own website. I will check if the content you provide is duplicate or not. Sorry for sounding strict, but I aim to deliver excellent and original content to my readers - that's my priority no. 1.

Any submission below 300 words will be deleted.
What Other Visitors Have Recommended
Click below to see contributions from other visitors to this page!

You can also comment them! :)

Backpacker Travel Insurance: Tips for if you have to make a claim






About backpacker travel insurance: Travel Insurance companies do not make it easy to make a claim. They make you jump through hoops and provide pages …
5 Tips to Save Money on Backpacker's Travel Insurance Not rated yet
We've all heard stories of people 'wasting' their money on travel insurance, but remember - it's insurance! It's only useful when you need it and not …
---
---