---
Discover valuable backpacking tips
that will make your trip in Asia
go smoothly!
---
Ready for an adventure?
Planning a trip to a region you barely know can be overwhelming and confusing. But don't worry. We're here to help you and offer excellent and true advice about Asia.
There's no such thing as bad journeys, only bad advice. 
The goal is to help you get the most out of your adventure(s) by sharing knowledge and personal experience from my journeys in Southeast Asia, Hong Kong, South Korea and India.
Find valuable and practical backpacking tips, basically things you should know about to keep you safe and happy!
This website covers backpacking for beginners and intermediates, but even a veteran might learn a thing or two!
Quick links: Start planning a backpacking trip
---
I'll show you how to:
Build your confidence for

backpacking alone

and not end up in a ditch in Asia
---
You'll find over 550 articles and posts at Backpacking Tips Asia.com, with freebies and guides like packing lists and budget tutorial.
I'm confident that you'll pick up a few tips on how to get started! Backpacking Tips Asia.com covers a lot more than planning a backpacking trip.
You'll find dozens of destination tips, completely honest reviews of guesthouses, hostels, hotels, restaurants and sightseeing attractions. This site will keep you busy ;-)
Don't know where to start?
Travel Information and
Backpacking Tips for Countries
Thailand is the major traveler magnet, with pearls like Koh Pha Ngan, Koh Tao, Kanchanaburi, Pai and of course Koh Phi Phi.

Maya Beach, Koh Phi Phi
I'm also going to show you how beautiful and exciting Asia is.
... Not to mention, cheap and comfortable ;-)
You'll be reading about my favorite places like Luang Prabang, Chiang Mai, Koh Phi Phi, Kuala Lumpur, Varkala and much more!
Palolem in South Goa is one of my favorite beach destinations in India - it's definitely worth a visit.
If you get tired by the beaches in India, you might like exploring the museums in Delhi City or check out the hippie spirit in Pushkar. Vast and colorful, India offers the backpacker a large spectrum of things to see and do, including the ruins in Hampi.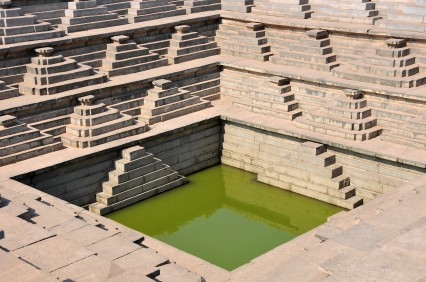 Pushkarini, Hampi, South India
Another favorite destination is Malaysia. Find out what Kuala Lumpur has to be offer the budget traveler; creepy cheap accommodation and delicious street food cuisine. Snorkeling around Sipadan island just outside Borneo mainland is also a must. Semporna is the gateway to Sipadan and surrounding islands.
Quick links:
---
Beneath Cambodia's sad past, lies opportunities. Go off the beaten track in Battambang or spend some time on the beaches of Sihanoukville
Since I'm originally from the Philippines, writing about my native country is mandatory. 
If Laos is not your list, then you're missing a lot! ;-) You'll love culture center Luang Prabang. You might also enjoy the Bolaven Plateau just outside Pakse or chilling out at 4000 islands, including Don Det.
Southeast Asia is almost on everyone's list, but don't forget the other amazing Asian countries in the far east, like Hong Kong and mega city Seoul in South Korea.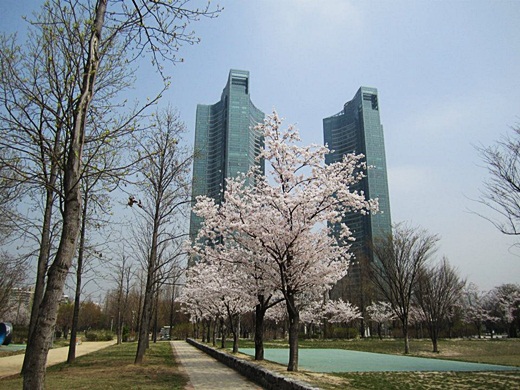 Seoul, capital of South Korea

Quick links: 
---
Backpacking Tips Asia.com is also about health and culture! :-)
Asian food is really, really delicious and you'll get addicted to food stalls and their cheap, lovely meals.
Reading about the local culture is recommended so you lower the chances of offending someone. 
When you're backpacking in Asia you have to expect to face both small and big challenges, from practical to almost dangerous situations.
And trust me, I messed up a lot of times. But I learned from my mistakes. I've experienced most of the common backpacking problems/dangers: anything from packing too much to moped accidents and scams!
So, be prepared, use common sense and follow your gut feeling!
Testimonials:
Harriet, UK: "This site really helped me and I just wanted to personally thank you for giving me a bit of support, knowledge and inspiration to not give up!" Keep on travelling and writing well!
Chelsea, UK: "Hi Amanda, Wow and thanks. I have just read the first page of your site and already I have a huge smile and have the confidence and excitement to confirm that the decision to take a years sabbatical leave from work next year, was definitely the best decision of my life so far. I can't wait to read the rest of your site - thank you so much for putting together, such a well-organised and easy to use site - much love x"
Lucas, Argentina: "Thank you very much Amanda!! You have been extremely helpful and your web page is like a Backpacker's Bible!!"
Don't Miss Out on..
... the monthly newsletter with backpacking tips, called Backpacking Chronicle! Sign up so you can keep yourself updated with the latests posts, important news and new inspiration.
And every other month you'll receive a "Travel eBook Shelf" which contains free eBooks and guides from across the web.
Signing up is 100% free and your email account won't get spammed ;-)
---
---
Stay in touch with Backpacking Tips Asia.com
Return to top of Backpacking Tips Asia
---