---
Semporna
Sabah
---
Semporna is located in the east coast of Sabah in Borneo. Despite its small size, it has attracted travelers from all around the world!
This is why:
Ever heard about Sipadan Island and the fantastic diving?
It is said that Sipadan Island has world class diving!
Sipadan itself is the only oceanic island in Malaysia formed by corals. The warm water of Celebs Sea draws tropical fish, large rays, sharks, lazy turtles and sometimes the great whale shark!
To make things even more interesting...
Sipadan Island is not the only island that offers excellent diving, but also the islands of Mabul, Kapalai and Sibuan. Sipadan is still the best island, but the others are good follow-ups.
The Local Life
When we arrived in Semporna, we didn't know how to get to Skuba Junkie. We asked a young local and he just smiled and pointed the direction. We experienced that the locals in general were very friendly, and had a smile on their face.
Well, besides underwater activities and getting to know the friendly locals, there's nothing much to do in Semporna!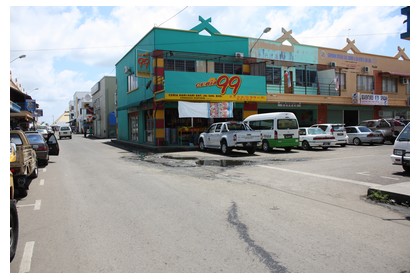 I'm sorry to say that the poverty in Semporna was more striking than other parts of Malaysia. When we arrived in Semporna, and tried to find Skuba Junkie, the impressions on the way to Skuba Junkie were harsh.
Kids ran after us, begging for money.
Persistent "taxi" drivers wanted to take us to Skuba Junkie, and followed us for two blocks.
It was kind of sad to see this, because you could clearly sense that the locals would do anything to earn a buck!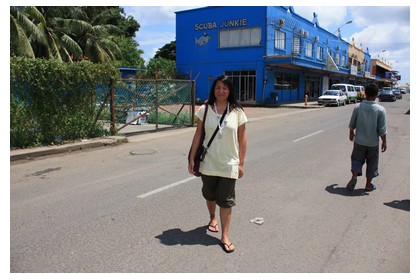 How to get to
Sipadan & Semporna
By air:
If you're coming from Kuala Lumpur (KL), book a flight through Air Asia to Tawau. If you're in KK and in a hurry, you can take the airplane from KK to Tawau as well.
Tawau is the closest airport to Semporna, and it's only a one hour drive (28 km from town). You can either take a taxi (RM 90) which drives you directly to Semporna or a minivan from the airport to downtown Tawau, and then a second minivan from Tawau to Semporna (about RM 40-50).
Remember that after diving you should wait 24 hours before flying. Flying less than 24 hours after diving can cause serious health issues.  
Cheap flights to Tawau:
By bus:
Long-distance buses from KK to Semporna leave Inanam bus station (around 9 hours of bus ride).
From Sandakan there's a direct bus to Semporna at 8 am (5 hours). All the long-distance buses leave the bus station, which is located 4 km north of Sandakan town. To get to this bus station, take a local bus by the waterfront or a taxi (RM 10). If you miss the buss at 8 am, go to Lahad Datu where minibuses frequently leave for Semporna (2,5 hours).
If you're diving with Skuba Junkie, you can book a seat in their private shuttle. They will pick you up at the airport and drive you directly to Semporna.
Let's begin with important places to know about:
Police We didn't find any police station in Semporna, but there has to be one. If you know about it, 

please contact me.

Hospital: There's a governmental hospital in Semporna, but according to reports it's below the standard of quality. There's also a large hospital in Tawau, but it's a government facility. The medical services are better in Kota Kinabalu.
I didn't notice any real pharmacies in Semporna. But Watsons and Guardian near Skuba Junkie provide basic medical supplies. Otherwise there are plenty of doctors near KFC. The doctor we saw was Dr. Syed, and his closing time was 6 pm.
You can get free internet access at Skuba Junkie (it was at least free when we were there in June 2009). They've got two computers. You can also go to Mabul Cafe where they have an internet cafe (Skype included). Internet price per hour: RM 2. Print-outs without color: RM 1. Print-out with color: RM 3.50
Most shops close at 6 pm, and others close at 8 pm.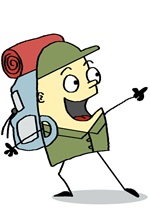 Having trouble on where to travel in Malaysia? How to set up an itinerary?
You won't have a problem creating an itinerary after you've read this eBook. Learn how to create a good itinerary for Malaysia.
Where to sleep in Semporna Sabah
Reviews of Skuba Junkie Guesthouse!
And tips for other accommodations in Semporna!
CLICK! Welcome to Semporna Accommodation!
---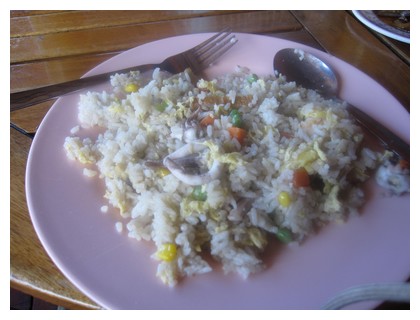 Where to eat & drink in Semporna Sabah
Reviews of the food in Semporna included the food at Skuba Junkie Restaurant, the Indian food at Bismallah, Malay food at Mabul and much more!
---
Diving with Skuba Junkie
We tried the open-water course at Skuba Junkie.
Read our review here!
We had a blast! :-)
---
General Info on Sipadan, Mabul, Kapalai and Sibuan
Get all the information you need on outstanding Sipadan and the other beautiful Malaysia islands: how to get there, best time to dive, what marine species you can see, accommodation and much more!
Visit Malaysia Islands of Sipadan, Kapalai, Sibuan and Mabul!
---
| | |
| --- | --- |
| Like this page? | Search this site |
Return to top of Semporna Sabah
---
---