---
Facts about
Hong Kong

---
"Travel Information about attractions,
shopping and hotels in Kowloon Hong Kong"
"Facts about Hong Kong" was last updated on Feb 17, 2013
Hong Kong was last visited in Dec 2008
Hong Kong is not the usual travel destination for budget backpackers due to the high price level. But still, there are some cheap gems in this mega city, whether its accommodation, food or shopping.
Hong Kong is one of the countries in Asia with a rising economic growth.
The city is mainly divided into Hong Kong island, Kowloon and New Territories. Hong Kong island and Kowloon will be the focus in this article. And a little about our excursion to Lantau island.
Kowloon and Hong Kong island are the principal urban areas of Hong Kong.
Tsim Sha Tsui is the tourist center of Hong Kong. From here it's easy access to the harbor where you can watch Hong Kong island from a spectacular view.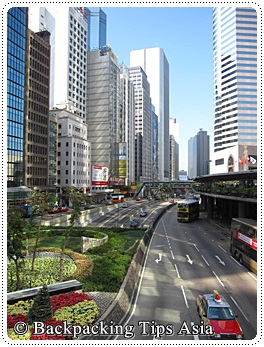 In the city you can find a combination of traditional and modern architecture, fantastic Cantonese food, endless shopping opportunities and skyscrapers that will take your breath away.
Hong Kong has one of the lowest crime rates in the world, and therefore a good place for solo travelers.
I traveled to Hong Kong with my family and boyfriend in December 2008. It wasn't a backpacking trip, but I still do have valuable information about this place. During that time we stayed a lot in Kowloon, and did the usual attraction trips.
I was very impressed by the highly efficient infrastructure in the city (referring especially to the MTR), the cleanliness and the local restaurants.
Facts about Hong Kong
Did you know that Hong Kong is not a country? It's a Special Administrative Region (SAR) of China, which means that China has sovereignty over Hong Kong but it's not part of mainland China.
Did you know that Hong Kong is the world's 10th largest trading economy?
Or that feng shui is taking into consideration when architects are planning a new building?
And that Hong Kong is the country with the highest average IQ at 107, followed by South Korea and Japan?
Hong Kong has twice as much skyscrapers than New York City? Hong Kong has over 1,200 skyscrapers and New York City has less than 600.
How to get to Hong Kong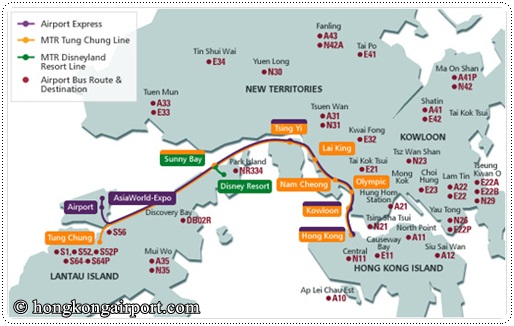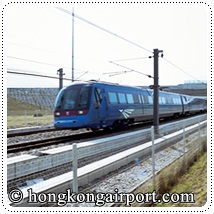 The international airport in Hong Kong (HKIA) is about 36 km from Kowloon.
From the airport there are frequent public buses and hotel coaches to downtown Hong Kong island and Kowloon. These hotel coaches transport passengers to and from major hotels in the city (go to terminal 2). They leave every 15 minutes, and takes approximately 1 hour. We took a hotel coach which drove us to Empire Hotel in downtown Kowloon. Hassle-free and efficient.
Airport Express is the fastest way of getting to central Hong Kong. They leave every 12 minutes and the journey takes 24 minutes. To Kowloon it takes 21 minutes. Single ticket cost HKG$ 90 (US= $ 12)
For more information on Airport Express, fares and departures, visit this page (opens in a new window)
There are also taxis to Tsim Sha Tsui. According to the airport's website it cost HKG$ 230 (= US$ 30)
Find cheap flights to Hong Kong:
Moving on from Hong Kong
To get to China there are several options. You can take a direct train from Hung Hom station (in Kowloon).
For instance; there are services to Beijing (from US$ 95, 24 hours), Shanghai (from US$ 65, 20 hours) and Guangzhou via Dongguan
(US$ 25, 1,5 hour, daily trains). Prices quoted for Beijing and Shanghai are for hard sleeper, while price for Guangzhou is for first class.
Train classes from Hong Kong to Beijing or Shanghai are hard sleeper, soft sleeper and deluxe soft sleeper.
For trains to Guangzhou, Dongguan, Foshan and Zhaoqing -– buy tickets from MRT Website.
Trains to Beijing and Shanghai leave on alternate days. More information on these train routes
Buy tickets for Shanghai or Beijing through MRT or at the station reservations office.
The Hong Kong - Beijing train is very popular, so book well in advance. Arrive at least 45 minutes before scheduled departure for passport control and visa formalities. All formalities are completed before boarding. No Chinese tourist visa, no boarding.
Return to top of Facts about Hong Kong
Important things to know about Hong Kong:
Police, Ambulance or Fire: Tel: 999. All ambulances will take you to government-run hospitals in Hong Kong. Every visitor using emergency services is charged HK$570 (= US$73). If you can't pay right away, you'll get a bill later.
Hospitals: There are several private hospitals in Hong Kong, and the service is usually good, but as you can imagine, expensive. One private hospital is Matilda International Hospital.
Banks and ATMs are scattered around Hong Kong – no problem there
Internet cafes are not common in the city. But public libraries offer free internet. There are a few internet cafes on Nathan Road in Kowloon. There's also free wi-fi at public places -

check out where
Hong Kong Articles
---
Hotels in Kowloon Hong Kong
So many hotels can be found in Hong Kong, but the cheaper ones are located in Kowloon.
Here's our review of Empire Hotel in Kowloon.
---
---
Tourist Attractions in Hong Kong: The Peak
Visiting The Peak?
Great - get a personal review of The Peak included information on how to get there.
---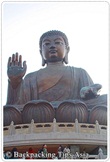 Tourist Attractions in Hong Kong: Lantau island
There are many things to do in Hong Kong.
Here's our experiences from Lantau island and the Big Buddha. Also includes information on how to get there.
---
| | |
| --- | --- |
| Like this page? | Search this site |
Return to top of Facts about Hong Kong
---
---
---
---
---