---
Facts about Vietnam
and Travel Information
---
"Facts about Vietnam" was last updated on Sep 24, 2012
Despite tragic war events, Vietnam has for years been and still is, an attractive destination for backpackers and tourists.
Vietnam is intriguing in so many ways, but my top reason is the food and the culture.
So, where in earth is Vietnam?
Vietnam shares borders with China in the north, Laos and Cambodia to the east. You can easily visit Vietnam from Laos and Cambodia through land crossings (PS: Check visa rules).
I (the editor) haven't been to Vietnam myself, but my cousin and friends have been there. All tips and advice on Vietnam are theirs ;-)
Facts about Vietnam
Did you know that Vietnam is one of the few Communist states in the World, along with Laos, Cuba, China and North Korea? 
Almost 90 million people live in Vietnam. The capital is Hanoi and the largest city is Ho Chi Minh City (or Saigon).
Did you know that Nguyen is the most common family name in Vietnam?
About 40% of the population is named Nguyen, but it feels more like 80%. Almost everybody I met in Vietnam, had Nguyen as their last name.In Norway, every Vietnamese I know has Nguyen as their last name. I bet you know someone too :-)
Did you know that Vietnam is the world's top exporter of rice (as of September 2012) with 4,6 million tonnes shipped overseas? India ranks as second best and Thailand as third.
Did you know that Halong Bay in north Vietnam comprises of nearly 2000 limestone islands?
Did you know that Vietnamese people eat more dried noodles than any other country in Asia, even Japan?
Did you know that Vietnamese New Year is called Tet? It's the most important festival in Vietnam.
Did you know that the Mekong Delta is dotted with rice fields and vegetation? The Mekong Delta region is one of the country's highest producer of rice crops, hence the name 'rice basket of Vietnam'.
Did you know that the national animal of Vietnam is the water buffalo?
A piece of Vietnam war information: did you know that the 

Cu Chi tunnels

 were used as hiding spots for Viet Cong guerrillas and has a total length of over 200 km? 
Today, the Cu Chi tunnels are a huge tourist attraction in Vietnam.
Why should you visit Vietnam?
So, what does Vietnam has to offer travelers and backpackers?
I'm telling you; the really cheap, delicious and colorful food! :-)
You have noodle and soup dishes, baguettes and so much more!When travelers talk about Southeast Asian food, they often think about Vietnamese or Thai food. And sometimes Malaysian food. Vietnamese food is inspired by Chinese and French cuisine making the dishes less spicier than Thai food.
Vietnam meets all types of budgets, but it's primarly a low-budget destination. Flashpackers won't have a problem finding more luxurious options like hotels and gourmet restaurants.
It's not as mad as the Full Moon parties in Thailand, but there's something to the partying as well. To mention a couple of attractions, you have Halong Bay and trekking around Sapa in the north, and cultural hotspots like Hue and Hoi An in central Vietnam.
Facts about Vietnam: Sapa in north Vietnam 
Jungle fever!
You'll find more mountain trekking in Dalat. You can go beach bumming in Mui Ne and Nha Trang in the south (Mui Ne is far less touristy), water puppet shows and War Remnants Museum in Ho Chi Minh city, and of course the Cu Chi tunnels and the Mekong Delta boat trips.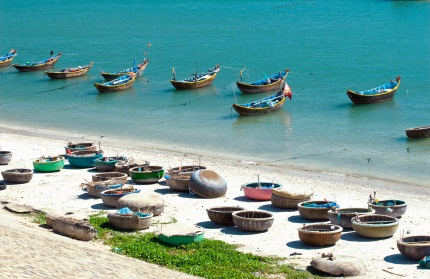 Ah, before I forget, Phu Quoc island in the far south is also great for beach lovers! ;-) Start your day with a diving trip or sunbathing, then maybe a visit to the Phu Quoc prison or go swimming in the pools of Suoi Tranh waterfalls.
If you're more up for off-the-beaten-track adventures, it's easy to hire a bike and cruise around on your own.
Another thing that makes Vietnam so exciting, is luscious landscapes, endless stretches of rice fields and countless villages along the way.
Vietnam sounds perfect, huh?
I don't want to give you the impression of an effortless and 'perfect' Vietnam. Vietnam has also its backsides. Scams is one thing. It is said that scamming is a national sport in Vietnam. We've been scammed a couple of times while we were traveling there, but nothing serious and life-threatening.
You might also go crazy by the city traffic, but that's just normal for any Asian city :-)
All in all, Vietnam is an ideal destination for backpackers because there are so many interesting sights and activities in the country, and because of the cheap food and accommodation.
Happy trip! :-)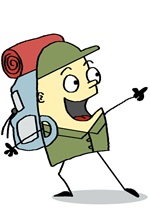 PSSSST...
Don't know where to travel in Asia? How to set up an itinerary?
Get all the help you can get with this step-by-step guide on how to create an itinerary. Learn how to create a good and realistic itinerary for Asia.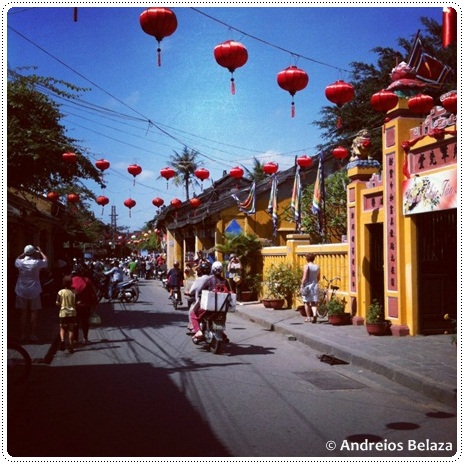 General information about Hoi An
Get an introduction to Hoi An as a backpacker destination, and practical info on how to get there by air and bus. 
---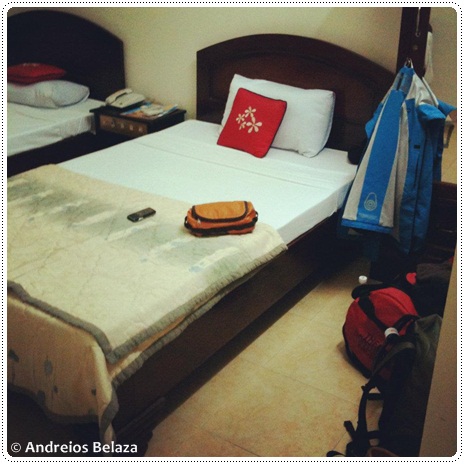 Accommodation in Hoi An Vietnam
Wondering about where to sleep in Hoi An?
I'll give you some useful advice, and also a review of the hotel we stayed at in Hoi An!
COMING SOON!
---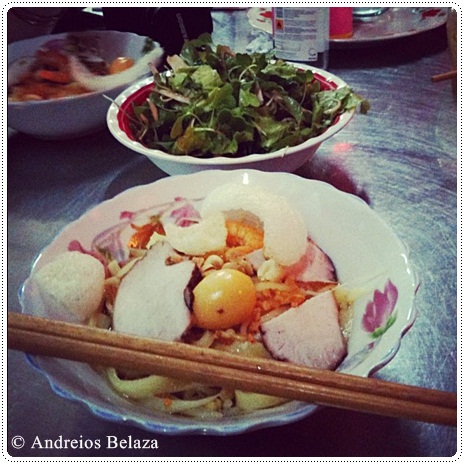 Hoi An Restaurants
So, where are all the good restaurants in Hoi An?
Get our reviews of the places we went to in this lovely town. And you should see the photos! ;-)
---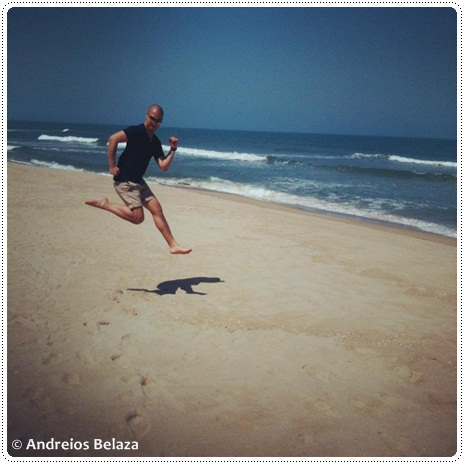 Sights and Activities in Hoi An Vietnam
What are the must-sees and must-do's in Hoi An?
Here's a couple of things you can try.
COMING SOON!
---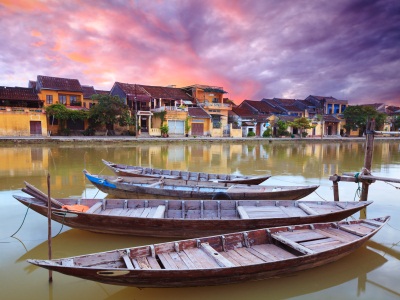 Culture of Vietnam
Get to know Vietnamese culture through the eyes of a traveler!
Here's a simplified version of culture of Vietnam :-)
COMING SOON!
---
| | |
| --- | --- |
| Like this page? | Search this site |
Return to top of Facts about Vietnam
---
---