---
Kuala Lumpur Activities

-


Reviews and Recommendations



---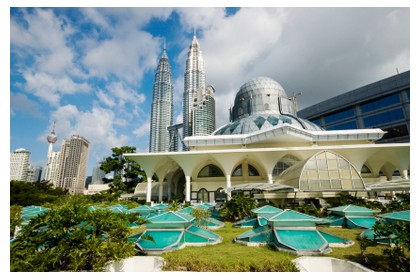 "Kuala Lumpur activities" was last updated on March 02, 2014
Prices listed below are subject to change
KL won't disappoint you!
This capital houses the famous Petronas Towers, beautiful mosques, lovely gardens, aquarium and endless museums!
And if you're lazy, treat yourself with a fish spa or a fabulous massage!
But...
... I got to "disappoint" you - we didn't bother to see the touristy attractions of Petronas or anything like that.
We decided to avoid it because there were just too many rumors about tons of tourists flourishing the scene.
Sightseeing around KL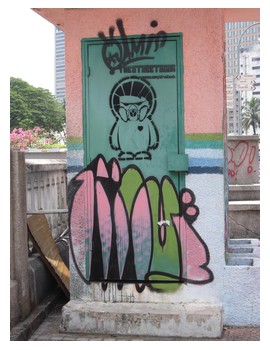 Instead, we decided to take a day trip and visit the Western part of KL - the Lake Gardens and the surrounding mosques and museums.
Let me share my experiences with you!
We decided to just walk.
So we started our journey from Central Market.
From there we walked over a bridge and suddenly we were in the middle of a large park where I saw a very high flag pole with the Malaysian flag. We asked a local about our location. He looked at us, smiled and said:
"You're in Merdeka Square"
Merdeka Square is apparently a favorite location during the New Year's countdown, and outdoor concerts are held here!
Then we took some pictures and continued our journey.
But which way should we go to see Masjid Negara and Lake Gardens?
We didn't know how to get to Lake Gardens because all we saw were traffic and buildings… We were looking for a park!
After getting lost around Merdeka Square, walking forth and back, we continued south - walking along Jalan Sultan Hishamuddin for 30 minutes.
It took a while because we had to stop every 10 meters so my boyfriend could take pictures of every tree and every flower by the road.
I kept telling myself: "Patience Amanda…" :-P
Masjid Negara -
The National Mosque
Then the sight of National Mosque hit our eyes! FINALLY!
The area around the mosque was huge, and beautifully decorated with small and large fountains. The mosque itself was simple, but gracious with its 73-meters tall minaret.
This impressive mosque was built in 1965 and it is said that it can house 15.000 worshipers! When we saw the size of it, we had no problem imagining 15.000 people at this place.
And as you can see, the mosque has a modern design which is an interpretation of traditional Islamic art and calligraphy.
I think it was awesome to try to read the Arabic lettering (I've studied the Arabic alphabet for 4 months)!
Before entering the mosque, you have to be properly dressed whether you're female or male.
You can borrow robes (they were lilac-colored at the time we were there in June 2009) at the entrance. A robe will cover you from head to toe. We also had to take off our shoes.
When you get inside, you'll get pamphlets with useful information about the mosque and about the Islamic teachings.
Walking in the hallways and the galleries of National Mosque is all about observing, and experiencing the silence which fills the atmosphere.
Where: Jalan Perdana
Admission: Free
National Planetarium
The Planetarium was OK. Unless you're an astronomy geek, I don't think you're missing anything if you skip it.
What I can tell you is that there's a lot of focus on Malaysia's contribution to space tech. You can see movie clips of how space shuttles land on various planets, exhibitions of space suits, and there's an instrument there which can test your coordination after been spun around a couple of times.
Where: Jalan Perdana
Be prepared to walk uphill - from National Mosque it takes about 15-20 minutes. We got lost and used 40 minutes to get there. But a terrific view of KL is waiting for you!
TIP!
Remember to bring food/drinks if you're going to Lake Gardens. We didn't bring water and was gasping for some after all the heavy walking in high humidity. The only place we saw where they sold beverages and junk food was near Masjid Negara.
Here you'll find food vendors and you can grab some cold burgers (RM 2-3) and a bottle of cold water (RM 1).
Return to top of Kuala Lumpur activities

Museum of Islamic Arts
This is probably one of the few places in Southeast Asia where you can get a real introduction to almost every aspect of Islamic arts!
I loved the handwritten illustrated Qurans and there were tapestries displaying the Islamic art. You have to search a long time before you can find something as detailed and at the same time beautiful as this!
Other interesting artifacts to stare at are swords, jewelry, textiles (a lot of carpets!) fascinating armor, ancient coins and ceramics just to mention a couple of things.
You don't need to be interested in history to enjoy the sights of beautiful collections of artifacts and intriguing art, but it's a big plus though! ;-)
Admission: RM 14 (adults), RM 7 (students with ID), free for children
Opening hours: Mondays to Sundays: 10 am to 6 pm
Where: Jalan Lembah Perdana
---
| | |
| --- | --- |
| You'll enjoy: | Like this page? |
Return to top of Kuala Lumpur activities

---
---