---
Solo Backpacking in India
For Female Travelers

---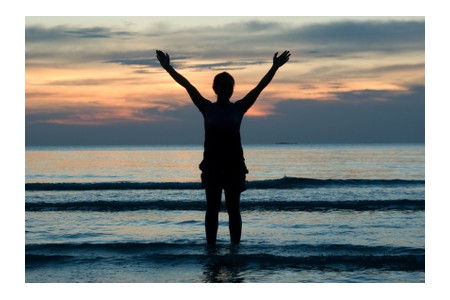 "Solo Backpacking in India" was last updated on November 10, 2013

You might say that I have a love-and-hate relationship when it comes to India, but in the end I tend to return. Because of the culture. The history. The food. And the people.
But with all the news coverage about rape incidents in India, is solo travel in India safe? This is not a "how-to-avoid-rape-in-India" article, but rather an insight from a female backpacker who has traveled alone in India. Despite all the news and stories about rape and robbery, how can you take precautions?

I was told a long time ago that:

"When traveling alone in India as a woman, beware of this ground rule: Indian men are brought up to respect and treat women as their own mother/sister. But they may feel differently about foreign women."
When I first read about the fatal gang rape in Delhi, you might say that this "ground rule" lost weight. In September 2013, the four men who raped a 23-year old Indian student were sentenced to death.
And this is not the first incident. In fact, there have been too many rape cases involving local and foreign women. It's about time that this part of India has been revealed publicly so the Indian government can do something about it. And so they did in this case by giving the death sentence.

When the "Delhi-gang-rape" hit the newspapers in December 2012, visits from female tourists dropped 35% the first three months in 2013, which is a perfectly normal reaction.
But as I also see this from another angle. Yes, rape occurs in India. And the incident in December 2012 was barbaric and inhumane. No words can really describe it.
But I'm sorry to say that rape also occurs in other countries.
Where I am sitting now in Oslo, Norway (which by the way is considered safe) there were over 200 rape reports in 2012. If I crossed the border to Sweden, I would get shocked by the numbers there. In Stockholm (the capital), there were about 1000 rape reports the first 7 months in 2013.
My point; rape occurs everywhere, not just in India.
Experiences from backpacking
in India

I'll hand it to you quickly... I've gone backpacking in India twice, partly alone (Kerala, Goa, Delhi, Jaipur, Pushkar, Varanasi, Mumbai). I took the train, bus and rickshaw alone several times. I've wandered past dark - alone.
I wasn't harassed once.
Maybe it was because of my natural evil look (yes, I can look angry even if I'm not), or maybe I wasn't "their type" due to my Asian appearance (they often thought I was Japanese, Nepalese or whatever), or maybe both or something else. I don't know.
But I do know that I felt safe for the most part. Not always. And in the beginning I was skeptical to the idea of traveling alone, but I turned out great and I enjoyed it!
I would probably have felt safer though if I wasn't blinded by the stories of harassment and rape.
Anyway, my paranoia lessened with time. I was even surprised when a young man helped me on board the train to Ajmer when he saw that my backpack was heavy. No touching. I shared a berth with a man for two hours on the train to Ernakulam (the train was full). No touching, other than our toes bumping into each other.
I sometimes got paranoid by some men who stared me down in Mumbai and Delhi, but eventually I realized that the staring was an "Indian thing." Maybe they were thinking: Who's that angry chick?! (just kidding)
I also got to know young, local men in Kochi and I would chat with them when I passed them in the streets. They were nice to me, and I was nice to them, but I wasn't overly nice if you know what I mean. I always tried to play cool and confident, and not naive and lost when I traveled around in India (even if I was paranoid and unsure at times).

After a while, my biggest concern while traveling in India was cockroaches crawling in my hair and the thought of "Shit, am I traveling in the right direction now?" ;-)
I didn't get harassed or groped, but I do know of people who have experienced it.

During my first backpacking trip in India (that was in 2007), I heard stories from solo female travelers who experienced groping or sexual harassment - I started to think that Indian men didn't respect foreign women.

I will paint the picture for you:
A German couple took the local train somewhere in India.
During the train ride, both of them fell asleep. She suddenly felt that someone was touching her thigh, and automatically thought it was her boyfriend.
When she opened her eyes, it was a local who was groping her!
She screamed and scared off the local man, and her boyfriend woke up.
Just think about it: Her boyfriend sat right beside her, and when they fell asleep, the local man saw this as an opportunity.
I was just shocked and disgusted when I heard this story... but I wasn't actually surprised because I heard of other female travelers in India who also experienced getting groped on public places.
So, this means that even if you're not traveling alone in India, you're a potential target for sexual harassment. You don't even need to provoke someone to experience this.
Observations from my trip in 2011:
I traveled alone and in a group in India in 2011. I wasn't harassed once, while one in my study group got more harassed than the others. Someone felt her up while we took the metro in Delhi. It could have been avoided if we had taken the 'women carriage' - instead, we ended up in the carriage filled with only men.
Another time my fellow students were sunbathing at Alleppey beach (in a private resort area). They noticed a local man standing a couple of meters from where they were lying. They looked closer and the man was jerking off while he was looking at them. I know, it's gross but it happens.
Tips on how to travel as
safe as possible in India

Many Indian men don't (want to) understand the word: "No."
So, in worst case scenarios - raise your voice or SCREAM! Yes, I said scream. This will create attention around him, and he'll most likely run off because he's embarrassed.
Don't walk alone at night...
... if you have to, find some fellow travelers to hang out with.

Wear loose-fitting clothes
Yeah, it might seem like a cliche and wearing loose clothes is not grope-proof, but at least you won't draw any unwanted attention to your curves. I used to wear a "churidar" during my stay in 2011 which is a good way to blend in.

When it comes to staring...
Indians are curious people, and that's one of the reasons they turn their heads when they pass foreigners like you!
With curiosity comes the staring. And I'm not talking about short-term staring. I don't know how many times I've done the 'staring-contest' with some men in India. I'd always lose. It's a cultural thing, and you'll get used to it by ignoring them.
Get to know Indian culture before you leave for backpacking in India

Another cliche, but a good way to understand the culture and gives you knowledge of social customs, the interaction between women and men and more. Get an introduction to Indian culture here.

Need more tips?




This article is a taste of what you can expect in my eBook "Ticket to safe backpacking" in SE Asia and India. In this ebook, you'll find valuable tips on common backpacking safety, how to avoid scams and much more.
Return to top of Solo backpacking in India

---
| | |
| --- | --- |
| Further reading: | Like this page? |
---
---