---
Document and
Money Safety
---
"Helpful Tips on How To Take Care
of Your Money and Documents while Backpacking in Asia"
Last updated on April 23, 2013
All information below is subject to change
Apart from your health, money safety is the second most important thing during your backpacking trip!
Your travel documents and money are one of the most important things you have to watch while traveling in a new country.
That's why I will guide you through safety precautions before and during your backpacking trip.
It's neither practical or fun to get robbed of all your travel savings.
... Travel savings and stuff you've worked hard for!
You might even end up returning home if you're not careful enough.
So in the spirit of being useful, let's start!
Hope you'll find this guide useful :-)
Money Safety: Safety precautions
before departure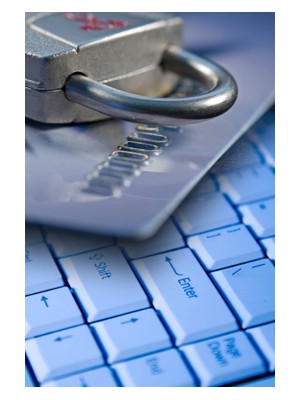 For your document safety, put your passport and important documents in a water-proof bag, in case your bag gets wet.
How do you make back-ups?
Scan your important documents on your computer. Mail the documents to yourself, to your parents, to your siblings or boy/girlfriend.
Take a photocopy (the one with your picture on it) of your passport, insurance papers etc, and give them to your family, or closest friends. Make sure you keep some copies to yourself. Separate them from the original ones. 
Example: If you're traveling with friends, make copies for them. Then exchange. That's a way of separating the original from the copy.
Make sure you have enough pages in your passport, and watch out for the expiration date!
Set up an extra money account in case of emergencies. Get a card to that extra account, and use the guest house safe or find a safety deposit box locally. If your VISA card gets stolen, you'll at least have this second account.
Here are some tips on how to use this 2nd account:
Transfer money from this second account week by week to your user account
Ask someone you trust to transfer your money, if you don`t want to bring your security internet codes (which is risky)
If you know how much you are going to spend, ask your bank to set up an automatic transfer each week, every two weeks or every month - all depending on your needs.
Leave a copy of your itinerary with someone at home, including all the details of flights and accommodation you have pre-booked.
ALWAYS have your bank and insurance company's emergency phone number written on a note.
Remember your password to your bank account, don't write it down. If you have a bad memory, write it in a code or a question which only you know the answer to.
Check the expiry date and the limit on your user card. Ask the bank to raise the limit if you think it's not enough.
If you're bringing traveler cheques, make sure you have the phone number which you have to call if your cheques go missing. Make a separate note of the cheque numbers.
Quick tip!
Hide some money ($100 or another amount), in case your wallet gets stolen. At least, you'll have money for a couple of nights and phone calls to your family, embassy and insurance.
Make sure you hide it at the guest house. The point is not to bring it with you. You can hide it in your backpack, or sew it into a small pocket inside your shorts or other clothing.
Just remember to take out the money before washing!
Money Safety On the Move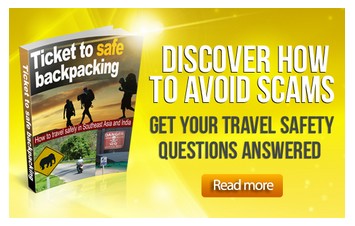 Do not save important codes on your mobile phone.
Example: If you gave your VISA code to your mom or dad pre-departure and you text them to get it, remember to delete the message in "sent messages" in case your mobile gets stolen.
Erase everything (received sms, outgoing sms, saved messages) containing passwords, social security number, account number etc.
Save receipts for important or expensive purchases during your trip! If some of your things are stolen or lost, you can make an insurance claim. 
Make sure you keep your mobile and VISA separate. You don't want to demagnetize your card.
Remember to make a note every time you charge your card. This way, you don't overspend.
Put LARGE money bills and your VISA in your money belt. Your small money bills and coins should be available in your pockets or bag. Then you won't need to lift your shirt every time you purchase something.
Something to think about!

Thieves and robbers are becoming more aware that "tourists" are carrying money belts. Many guesthouses and hotels in Asia offer safety boxes and these should be used instead of a money belt.
If you're staying at a hostel with no safety box, you should carry a money belt but leave the credit card and passport hidden somewhere in your room.
In your money belt you should carry:
Large money bills

COPY of passport
Withdraw money from the ATM, enough to last a couple of days. This way, you won't need to carry the credit card the whole time.
If you leave your passport or other valuables in a hotel safe, make sure you keep it in a plastic bag and tape it. If it's sealed, you'll know if someone has tampered with it.
Money Safety:
What to do when you're BROKE
If you get broke during your trip, here are some options:
The easiest way is to ask the person you're borrowing money from to transfer money to your bank account.
Western Union can offer money transfer. The person sending you money must find a Western Union agent. The money must be ready to be collected before you track down your nearest Western Union Agent. 
Western Union sites: 

Don't know how to balance your budget again? Check out 36 ways of backpacking cheap guide.
Money Safety:
What to do if you get ROBBED
If your bag gets stolen or you get robbed, here are some tips:
Remain calm during the robbery and give them what they want. This is NOT the right time to pull heroic actions.
When it's over, locate a pay phone and use your spare hidden money to call your bank. Ask them to shut down your card account immediately.
Get your insurance company's phone- and policy number, and call your insurance company to report it!
Report it to the nearest tourist police station, and get a copy of the police report! The insurance companies will usually demand a copy of the report, before they can cover your loss.
Call your family or friends, and tell them what has happened.
Money Safety:
Stolen passport? Lost/damaged passport?
If you lose/damage your passport or it gets stolen:
Call your embassy and the airline immediately. If some bastard has stolen it from you, report it at the nearest police station!
Example: I met an Australian guy on Ko Phi Phi who carried his passport in the back of his pocket. On New Year's, he forgot to take it out of his pocket, before he swam into the ocean... What do you think happened to his passport..?
Embassies/consulates in Bangkok:
Find your country and click on the links for
passport/contact information.
Argentina, Australia, Austria, Belgium, Brazil, Bulgaria, Cambodia, Canada, Chile, China, Croatia, Denmark, Estonia, Finland, France, Germany, Great Britain, Greece, Hungary, Iceland, India

Israel, Italy, Japan, Laos,Luxembourg, Malaysia, Mexico, Mongolia, Myanmar, Nepal, The Netherlands, Norway, Nigeria, Pakistan, Peru, Philippines, Poland, Portugal, Romania, Russia, Saudi Arabia, South Africa, Switzerland, Singapore, Slovakia, Slovenia, South Korea, Spain, Sweden, Taiwan, Tunisia, Turkey.
Money safety isn't all! Your passport is also important. Check out this page on how to prep your passport for travel in Asia!
---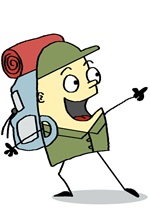 PSSSST...
Need more tips and information on money and document safety, or other travel safety issues in Asia?
This article is a taste of what you can expect in one of my eBooks called "Ticket to safe backpacking." Read more about Ticket to safe backpacking
---
| | |
| --- | --- |
| Further reading: | Like this page? |
---
---