---
Cheap Asia Flights 4
---
"Cheap Asia Flights 4" was last updated on May 01, 2013
The credit card rule for flight ticket booking
When you're finally ready to buy a cheap ticket, pay with your credit card!
If the airline goes out of business, dispute the charge to the credit company so you can recover your money. The credit card rule doesn't apply to debit cards!
If the airline has declared bankruptcy, they'll usually notify you via e-mail or phone.
If they do this, dispute the charge immediately. Like the day you were notified (if possible). If you wait too long, the credit company might use this against you. 
For instance:
Fair Credit Billing Act (FCBA) in the United States protect consumers who don't receive the goods they have paid for. In our case, the flight. But you have to pay with a credit card (Visa, Mastercard or American Express). 
UK citizens are protected by the Consumer Credit Act 1974 as long as the purchase is over £100. 
Other tips when booking a flight:
Some airlines provide a 'bankruptcy coverage'. You'll normally find it on the same page where you tick off the box for cancellation policy. This is a good way of securing reimbursement. 
After you've booked a flight, keep an eye on the airline, especially if it's small or newly established airline. Read the news or keep an eye on their website. 
Will your airline go bankrupt?
It's highly unusual that large and international airlines (like KLM, Qatar, Cathay Pacific, Lufthansa etc.) go out of business.
Mom's opinion is that despite the financial crisis, people still travel. She's still running her travel agency business despite the recession, so that's a proof. 
She has explained why people still travel and mentioned many examples. But this one is the obvious reason, in my opinion:
There are millions of Thai, Indian and Cambodian immigrants who live outside their home country (like in the US, Canada, Europe etc).
Most of them visit their family and friends in their home countries for the holidays, emergencies, death, weddings etc. They do this because family is very important to them and an essential part of Asian culture.
So, they pay the price to visit their family.
Even business people still travel. Even if there is a financial crisis, they still need to do business. Business requires traveling.
And let's not forget that people still love traveling, either they are backpackers or tourists. They'll just adjust the travel budget according to what they can afford. 
So, let's sum this up:
Immigrants + business companies + backpackers/tourists = BOOKED FLIGHTS
Conclusion: People still want to travel. Some of them will just apply for an extra job to cover the expenses. Some will cut a trip shorter to afford it. And some spend less money during their vacation, to balance their budget.
This keeps the travel business running, and it will hopefully prevent bankruptcy.
Does your travel insurance cover airline bankruptcy?
Normally it's the most expensive travel insurance policies that cover airline bankruptcy. Read the fine print before choosing a travel insurance. 
What if the travel agency
goes out of business?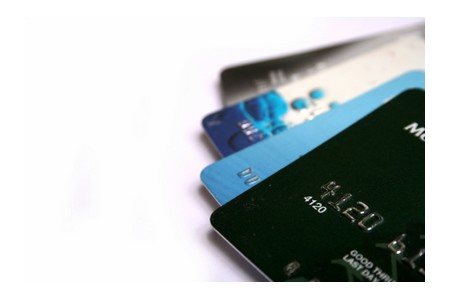 Reliable and honest travel agencies will usually give back your money. It should be part of the customer's service (and common sense).
But let's face it. There are some bad guys out there. We've read about it, or stumbled across it in the news.
My mom told me about a Norwegian guy who ran a travel agency, but he got bankrupt in the beginning of 2009. He just disappeared with his customers' money (they paid before they got their tickets), and moved out of the country.
So I strongly recommend that you check if the agency is a member of ATOL (UK), ABTA (UK) or AFTA (Australia). If the agency is a member and it gets bankrupt before you receive your tickets, you'll get a refund.
If you want to check if a travel agent is a member of ATOL, click here.
ABTA, click here or AFTA, click here.
Another way of getting your money back is:
Pay with your credit card
The credit card company is obliged to recover your money if the travel agent doesn't. There are of course rules around this, so check with your credit card company.
---
| | |
| --- | --- |
| Further reading: | Like this page? |
Return to top of Cheap asia flights 4
---
---