---
Introduction to
Manila Philippines

---
"An introduction to the capital
- Accommodation, Nightlife and Things to do in Manila"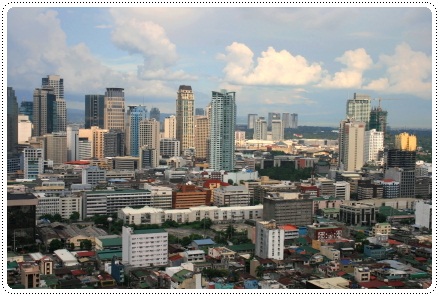 Last updated on March 09, 2013 
All information below is subject to change
Welcome to Manila!
Manila is the capital of the Philippines, and also the gateway to the beautiful islands and beaches in the south, and a gateway to the rice paddies, mountains and jungle trekking in the north.
This capital is like any crazy mega city in Southeast Asia: humongous, chaotic and boosts a variety of accommodation, nightlife, shopping and things to do in Manila.
Even my parents who are born, raised and lived in the Philippines for over 20 years think that Manila is overwhelming!
Every time they visit their native country, they already know where to sleep in the capital: Makati City. Staying in Makati is their kind of vacation from all the hassle and noise from the rest of Manila.
Many travelers stay in Manila Bay –the main tourist area in the city. If you want a quieter and less stressful atmosphere take a good breath in Makati city.
The last time I visited Manila was in January 2009. It was a family trip and we stayed in luxurious Makati, and also a couple of nights in Manila Bay.
How to get to
Manila Philippines
By air:
The international airport in Manila is called: Ninoy Acquino International airport. This is the main international gateway to the Philippines!
Where: Ninoy Aquino International Airport is located along the border between Pasay City and Parañaque City in Metro Manila. It is about 7 km south of the country's capital Manila, and southwest of Makati City.
Taking a taxi to Manila downtown is the easiest way, and you should get a taxi ticket at one of the ticket booths in the arrival hall.
Cheap flights to Manila:
By bus:
By road, Manila connects well with all major cities and towns in Luzon.
Various bus companies have teminals in the city, and the majority of bus stations in Manila are located around EDSA (Epifanio de los Santos Avenue), in Pasay City.
Victory Liner is one popular bus company and it serves mostly northern Luzon. For instance; a bus ride from Baguio to Pasay cost PHP 455 per person.
Which bus terminal will you arrive at in Manila? That's a golden question! It depends on the route and bus you take.
Check out Victory Liner's terminals (opens in a new window)
By ferry:
Most ferries leave/arrive at the North Harbor and South Harbour in Manila.
Read 'Leaving Manila' section for more information on which pier the ferries will dock.
Leaving Manila Philippines
By bus (north-bound):
Victory Liner leaves Pasay (in Manila) and takes you to destinations like Baguio, Dagupan, Olongapo and Tuguegarao. Five Star bus company also serves northern destinations like Dagupan, Bolinao and Cabanatuan. Five Star has a bus terminal in Pasay City.
Click if you're going to Mount Pinatubo. 
By bus (south-bound):
JAM and Tritran bus companies run buses to southern destinations like Batangas (for Puerto Galera). Philtranco bus company covers destinations like Leyte, Legaspi and Ilo-Ilo. Philtranco's main terminal is in Pasay City. Crow Transit bus company has buses to Tagaytay (lake Taal) and Nasugbu. To get to Crow bus terminal, take the LRT to EDSA station.
A piece of warning: The traffic in Manila is chaotic, and every vehicle tries to squeeze into every inch possible. Getting in and out of Manila downtown can be tiring. Some bus drivers also have a reputation of driving really fast. In my experience, I believe that many drivers drive fast, whether it's the bus or the minivan, in traffic or not in traffic.
We took a minivan from Pampanga to Manila back in 2009, and back - it was the most frightening moment in my life. It was peak traffic in Manila, and still our driver (who happens to be my dad's cousin) drove like a maniac. I did survive it, or else I wouldn't be sitting here.
By ferry:
The Manila port is divided between north and south harbor.
Most ferries to inland-destinations leave the North Harbor in Manila. Inland-destinations are for instance Ilo-Ilo, Tagbilaran, Puerto Princesa, Cebu, Dumaguete, Bacolod and Davao.
Ferry companies that leave/arrive at the North Harbor are Negros Navigation (pier 2) and Sulpicio Lines (pier 12). Superferry leaves from South Harbor, pier 15.
Pier 15 is close to Manila Hotel, near Rizal Park in Ermita. Getting to North Harbor is trickier and it's advisable to take a taxi.
How to buy ferry tickets: 2GO travel sells tickets for Superferry, Negros Navigation, Super Cat and Cebu Ferries. 2GO has branches in most malls, for instance SM Manila, Centerpoint, 168 Mall and Escolta. Otherwise, you can buy ferry tickets through numerous travel agents. Click here for more information
Important places to know about:
Tourist Police Room 112, Department of Tourism Building, TM Kalaw, Ermita
Hospital Makati Medical Center, 2 Amarsolo St, Makati city. It has a 24-hour emergency department and specialist clinics.
Pharmacies are basically everywhere in Metro Manila.
Immigration office 

Visit their site

Banks and ATMs are easy! You'll find most banks and 24 hour ATMS in tourist areas.
Internet access in all tourist areas of Manila and internet cafes at malls.
Accommodation in
Manila Philippines
Manila Bay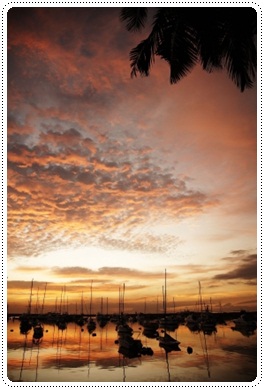 You'll find most of Manila's budget accommodation in Manila Bay area, in Ermita and Malate. 
At Malate Pensionne a budget room cost 600 PHP per night.
For more information visit their site Malate Pensionne
Other budget accommodations are Bianca's Garden Hotel (from 1000 PHP per night).
Staying at cozy Pension Natividad gives you more value for your money than other places in the area. 
Read reviews of Pension Natividad at TripAdvisor
In Manila Bay, you'll find a large variety of restaurants, banks and ATMs, malls and shops.
Makati:
If you want to stay in Makati without blowing your whole budget, you can find a few budget accommodations at the northern end of Makati avenue.
Rates at Robelle House start from 895 PHP per night.
Where is Robelle House: 4402 Valdez Street, off Makati Avenue
In Makati you also have Makati Apartelle.
Price per night: 1085 PHP
The Makati Apartelle is within walking distance to restaurants and supermarkets.
Makati Apartelle has received good reviews:
Paranaque area
Another popular area in Manila is Paranaque City (south of Manila), located right by Manila Bay.
A favorite accommodation among travelers in this area is Isla 8817 guesthouse.
Price per night: From $ 7 (dorm beds)
Isla 8817 provides big clean rooms, comfortable beds, quiet and free from the air pollution in Manila.
You can enjoy staying in the big lounge where you can relax in the hammock while reading your favorite books.
Islas is the ideal place to stay after your long and tiring trip since it is only 15 to 20 minutes away from the three airport terminals.
Hostelbookers: Islas 8817 guesthouse 
Read reviews of Islas 8817 at TripAdvisor
Review of hotels in Manila Philippines
Do you want to spend your night at a 5-star hotel in Makati, Manila?
Look no further...
Here's a review of 5-star Intercontinental Hotel and Mandarin Hotel in Makati City - tested and tried by me and my cousin :-)
Things to do in
Manila Philippines
So many sights and attractions can be found in Manila! Here are some of the worthy ones:
Since the Philippines was a Spanish colony for hundreds of years, and also an American colony, its history is deeply reflected in the architecture of the forts and churches.
Rizal Park is one of Manila's landmarks, and also an important place for Filipino families to do their picnics because it gives them a breathing space from the rest of the city.
Another favorite among some travelers is the American Cemetery and Memorial. It contains a total of 17,202 lives, most of whom lost their lives in operations in New Guinea and the Philippines.
Manila Philippines: American Cemetary and Memorial
The cemetery is open daily to the public from 9 am to 5 pm.
Stop by Chinatown as well, and get lost in the narrow streets, shop cheap and visit Chinese temples.
Manila Ocean Park
Need useful information about Manila Ocean Park?
Here's everything you need to know about the park: how to get there, admission cost, review and up-close pictures! :-)
Manila Nightlife
Manila has a booming nightlife with night clubs, pubs, karaoke bars, transvestites and hot girls.
Ermita and Malate is where it happens for backpackers, and it can get very loud and crowded. It's party-action!
High-class nightlife can be found at the bars and night clubs in Makati. There's normally a dress code at the fancy nightclubs. 
My Cousin's 28th Birthday at Hooters in Manila
Wondering how the Manila nightlife is?
My cousin Andros celebrated his 28th birthday at a Hooters restaurant in Pasay City, and will tell you about it! :-)
Birthday at Hooters Restaurant in Manila
---
| | |
| --- | --- |
| Like this page? | Search this site |
Return to top of Manila Philippines
---
Manila Stories and Recommendations
How was your last trip to Manila? What do you like/dislike about Manila? What is your favorite place to hang out? Favorite restaurant? Favorite hostel or hotel?

Share - we'd love to hear about it!
---
---