---
Passport Information:
Tips on Passport Preparation
Before Departure
---
"Passport information" was last updated on March 02, 2013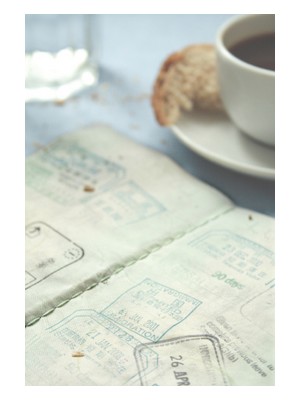 Your passport is your most important document when backpacking in Asia - no doubt about that.
So, I've gathered some passport tips (or call it a checklist if you want) - just for you!
When you're at the airports, border crossings, hotels or embassies to apply for a tourist visa you will need to present your original passport.
General Tips - checklist:

If you have to renew your passport before departure, allow some time to do so. During the high/peak season, passport offices are very busy. It might even take weeks to get a new passport. That's because the high/peak season is the most popular traveling season for backpackers and tourists.
If you already have a passport, check the expiry date. Make sure you at least have 6 months left after you plan to leave the country. That's because many backpackers end up staying away longer than planned, and countries like, Thailand, require that you have a passport valid for 6 months.
Does your passport have more than enough with blank pages?
Depending on how many countries you have already visited, how many countries you will visit and how many times you will travel in-and-out of the countries, your travel document will likely fill up quickly because of the amount of new visas, entry stamps and exit stamps.
My experience is that the officials at local embassies and border crossings used a new page in my passport even though they could have used one of the half-full pages. So much for saving space.
Make 3-5 photo copies of your passport (first page with photo of you and visa pages) and store it safely in your backpack. Remember to spread the copies.
To save time, try to memorize your passport number and the date of issue. You will be filling out countless visa applications, arrival cards and even at the guesthouses.
---
| | |
| --- | --- |
| Like this page? | Search this site |
Return to top of Passport Information
---
---
---