---
Pictures of Singapore
---
"Explore the diversity of Singapore 
through our photos!
""Pictures of Singapore" was last updated on Jan 27, 2013
You'll get to know Singapore as a travel destination, how to get there and what you should experience while you're there.
So, what is Singapore all about? It's not just about fancy buildings and fancy hotels.
Singapore is more than what meets the eye; everything from modern architecture to colorful streets. Who would believe that you could find Chinatown and Little India in Singapore?
Enjoy the pictures! :-)
Singapore is renowned for Marina Bay Sands Resort - a world-class hotel and casino. A hotel with 2561 rooms, a 150 meter outdoor pool set on its roof, mall, museum, theatres and so much more.
If you're spending a couple of days in Singapore, you should definitely capture some pictures of the hotel. A night view like this is just amazing! :-)
Did you say outdoor pool? Yeah, check this out!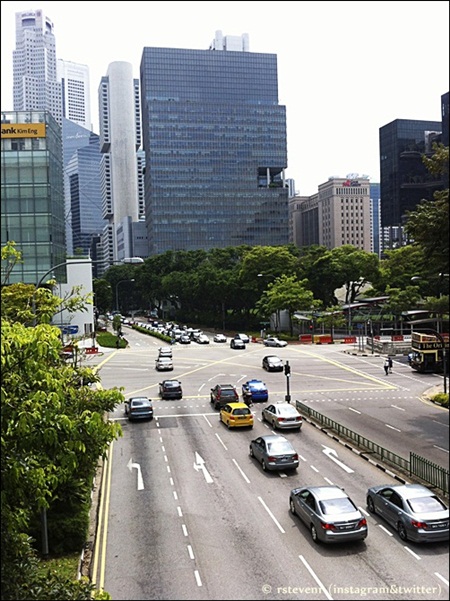 This is what downtown Singapore looks like! We just love this place! :-) You're going to notice how clean and peaceful Singapore is compared to other cities in Asia. You'll feel safe in Singapore, that's for sure.
How to get to Singapore:
By air: The airport in Singapore is called Changhi, and it's located 20 km northeast of downtown Singapore. When you arrive, you can either take the shuttle bus (SGD$9 per adult, available 24-hours), public bus (bus no. 36, below SGD$2, 1 hour trip, available from 6.00 am to midnight,) taxi (from SGD$18-36 + airport surcharge SGD $3, weekend surcharge SGD$5, 50% night surcharge, takes 30 min, taxi stand in the arrival hall) or train to downtown.
By bus: If you're traveling from Malaysia, the Singapore/Johor Bahru border crossing is the most popular entry to the country. The Causeway bridge at Woodlands is what links Malaysia and Singapore.
From Larkin bus station in Johor Bahru, it takes one hour and includes the time you need to clear immigration. Several private bus companies in Malaysia will take you to Singapore, for instance from Kuala Lumpur, Melaka or other cities in Malaysia.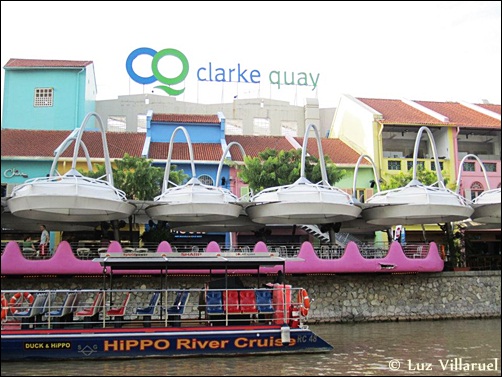 Clarke Quay is a riverside quay in Singapore, and where many tourists reside. You have access to numerous restaurants, shops and hotels. My cousin stayed in Clarke Quay when he and his friends visited Singapore in Dec 2012. It's convenient to stay there because of the close proximity to Sentosa island, and it's right smack in the middle of downtown.
This is Park Regis - a hotel in Clarke Quay. At night, you can head to the neighboring restaurants and bars. A beer cost like SGD$7 (San Miguel beer).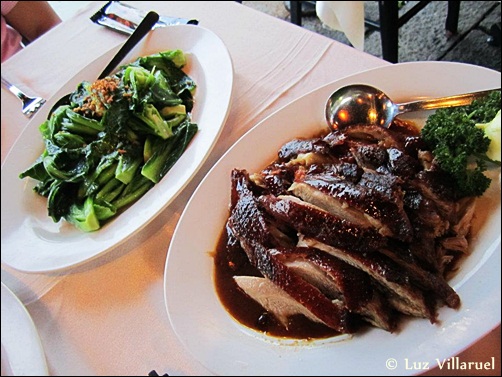 The food in Singapore is excellent, and you can have Singaporean, Chinese or Indian cuisine. Sinaporean food is inspired by different food cultures, like Malay, Indonesian and Indian.
Return to top of Pictures of Singapore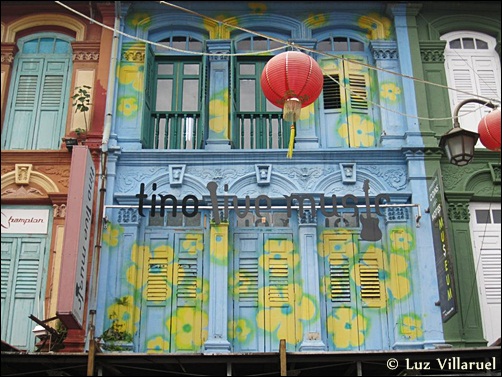 Entering Chinatown is like entering a new world in Singapore. It's so lively and pretty. At first, I was imagining that Chinatown would look like a "ghetto", but in Singapore it's just vibrant and artistic.
A visit to Sentosa island is a must when you're visiting Singapore!
Getting there from Clarke Quay: If you're staying in Clarke Quay, it takes less than 30 minutes to get there. To reach the island, you can either take the bus or the cable car. From Clarke Quay, take the subway and get off at Harbor Point (two stops from Clarke Quay and the last stop), and from there you can take the cable car or bus to Sentosa island.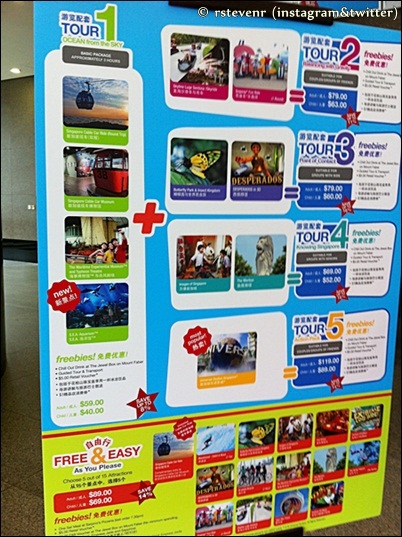 My cousin and his friends bought a tour package that included a cable car trip to Sentosa island, a visit to the Aquarium, Maritime Museum and Cable Car Museum (SGD$59 per adult).
It was the staff at Park Regis hotel who recommended them these tours, and they were quite content with the day tour they chose.
Since they were only visiting for 3 nights, they wanted to see all the must-see attractions in one day, and this package was perfect.
This beach is called Palawan beach (yes, like Palawan beach in the Philippines). Offering a nice sand beach and crystal clear water, Palawan is a very popular place for families. You can stay on Sentosa, but the hotels are expensive.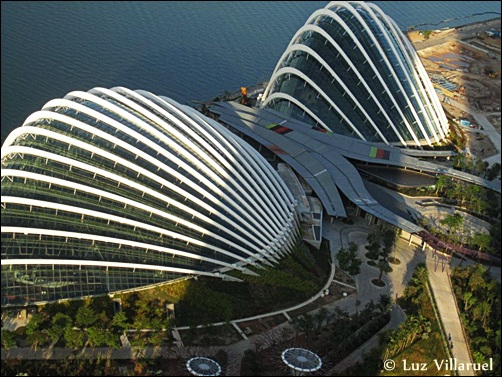 Pictures of Singapore: View of the harbor, as seen from Marina Bay Sands Hotel.
---
| | |
| --- | --- |
| Further reading: | Like this page? |
Return to top of Pictures of Singapore
---
---
---