---
Cheap Asia Flights 3
---
"Timing, Discipline and Determination"
"Cheap Asia Flights 3" was last updated on May 01, 2013
What to consider when looking for cheap flights to Asia: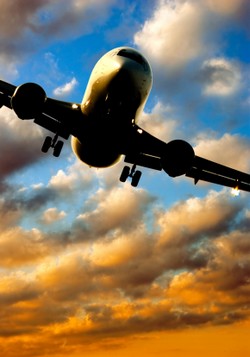 Research, research, research!
It pays to shop around for prices! And don't think you've found the cheapest flight... yet. If it's too good to be true, it usually is.
Let's say you've found a cheap ticket. Finding a cheap ticket doesn't necessarily mean that it's the best.
Ask yourself these questions before purchasing:
Is it because of the reputation of bad service, lack of safety standards or lack of reliability?
Can you change the dates without paying a fee?
Does the ticket price include taxes, fuel expense, baggage fee and etc.?
The last couple of years, airlines have been forced to show all hidden fees, especially online booking. So if you buy tickets online, these fees must appear in the booking process before you buy them!
Or if you go to a travel agency, always ask what the given price includes. Most travel agents will give you the total amount (flight price + taxes). But some will not. So, ask. This way, you prevent getting unpredicted bills later.
And speaking of bad service...
Find a reputable travel company!
If you don't want to donate $1000 to a non-existing company, check its reliability. If you or your family/friends have never heard about this company before, check its background. There are thousands of unknown travel agencies (online as well), so you should definitely do this.
Talk to friends, colleagues and family. They are your best source. Or google the company and check for reviews. Maybe the company is mentioned in some travel guide books like Lonely Planet, The Rough Guide or Frommers.
To get the best comparison of prices, be flexible. Try out different departure and arrival dates. It's usually cheaper to travel on a Tuesday, Wednesday or Thursday. Try to avoid flights on a Monday or a Friday.
Save money by choosing the flights that most people don't want to buy. Like, evening or night flights. But make sure you arrive in the morning/afternoon so you can find your way in a new country (in broad daylight).
If buying tickets online, buy the ticket between midnight and 1 am. That's the time when airlines update their websites. But remember to use the time zone of the airline.
ALWAYS check how the itinerary is laid out before you buy a flight ticket. For long-distance flights, there's at least one stop-over.
Does the itinerary allow at least 2 hours at the stop-over before moving on the next flight? Is the next flight departing from the same terminal, or do you have to travel from like, terminal 1 to terminal 4?
I'm probably not the only one thinking that Heathrow or JFK Airport is huge. It takes time to travel from terminal to terminal at these airports. And you should also allow some margin for delays. 
Always have this in mind when you're choosing tickets, no matter how cheap they are.
Quick tip!
Youth- and student oriented travel operators usually provide good ticket deals. If you're a student or under 26, you'll get a special price.
Travelers coming from Sweden, Norway, Denmark, Finland and the Netherlands, should try Kilroy Travels.
For Aussies, try STA Travel
For Canadians, try Travel Cuts
---
| | |
| --- | --- |
| Further reading: | Like this page? |
Return to top of Cheap asia flights 3
---
---