---
A quick guide to
Asian festivals in April

---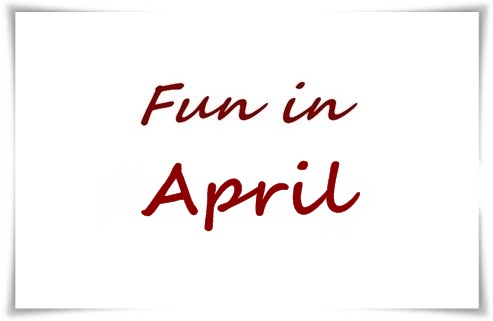 "Festivals in April" was last updated on April 18, 2014

What's happening in Asia in April?
April is the one of the hottest months in Southeast Asia and South Asia.
Despite the climate, there is no lack of events. Quite to the contrary, New Year celebrations are the center of attention in April, making it more exciting to travel in the hot season ;-)

Events in Thailand
Songkran festival

Also called the Water Festival, Songkran is Thailand's celebration of New Year. Thais gather together to have fun, splashing water at each other and at Buddha images. New Year is about 'making amends' for past bad behavior and setting new resolutions.
When: April 13th-15th, 2014
Parties in Koh Pha Ngan
Full Moon Party: April 14th, 2014
Half Moon Party: April 7th, 22nd 2014
Black Moon Party: April 28th, 2014
Festivals in April in
Cambodia and Laos
Khmer New Year
Khmer New Year is celebrated on the same day as Thai Songkran, but the day is celebrated differently with focus on street dancing and street games.
The best place to celebrate Khmer New Year would in my opinion be in Siem Reap.
When: April 13th-15th, 2014
Watch my video clip from Khmer New Year in Siem Reap:
Lao New Year

The Laotians also celebrate New Year on the same day as the Cambodians and Thais. The idea of throwing water comes from the legend of King Kabinlaphom. His seven daughters kept his head in a cave and would come and wash it.
So, water and flowers are prepared for the event. Water is symbolic for purification and flowers are added to the water. They throw water at each other and even at passers-by like tourists and backpackers ;-) Flowers are also used to decorate Buddha images.
Another fascinating thing about Laotian New Year is the making of sand stupas. In Luang Prabang, they hold a beauty pageant with seven contestants. Each contestant represents each of the seven daughters of King Kabinlaphom.
When: April 13th-15th, 2014

Events in April
in India
Gangaur Festival
Celebrated all over Rajasthan state in northwest India, Gangaur festival is an important festival especially for women. On this day, women of Rajasthan honor the goddess called Gauri. The women pick out on their best clothes to wear for the occasion and pray for their husbands (and future husbands).
Expect colorful parades, boat procession, fireworks and local music.
When: April 2nd, 2014

Where: Best places are Jaipur, Udaipur, Jaisalmer, Bikaner and Jodhpur
Chithirai Festival
If you'll be traveling in Kerala or Tamil Nadu in April, don't miss the Chithirai festival which is one of the largest celebrations in Madurai. This festival is about the marriage of Lord Vishnu's sister (goddess) and Lord Shiva. You get to experience an up-beat festival with parade, drums and offerings. And of course, you get to see how a traditional Hindu wedding ritual is performed.
When: April 15th, 2014

Where: Meenakshi temple in Madurai, Tamil Nadu, South India
Baisakhi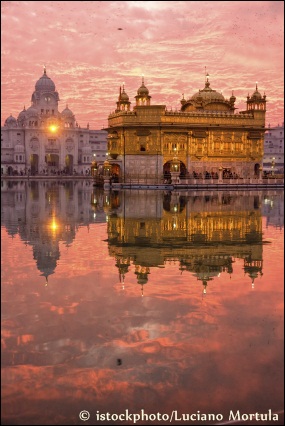 Known as the most important Sikh festival, Baisakhi is a New Year and harvest festival celebrated by the Sikhs in India.
The festival marks the foundation of the Sikh community (Kalsa). The day starts with Sikhs visiting a temple to pray.
In the afternoon, expect spectacular folk dance and music performances, procession and fairs. The fairs are celebrated all over Punjab, and are the highlight for both locals and travelers.
When: April 14th, 2014

Best place: At the Golden Temple in Amritsar, Punjab
Events in Vietnam
Hue Traditional Craft Festival/Hue Festival

Hue is the cultural hotspot in central Vietnam and The Hue Traditional Craft Festival is yet another proof that Hue is THE place to go if you're up for art exhibitions, whether it's about handicrafts or visual art. The next festival will take place in 2015.

A much larger event is the Hue festival held every two years.
When: April 12th-20th 2014
Festivals in April
in China
Weifang International Kite Festival
A cool festival held in Shandong province in east China, which starts with an opening ceremony and then kite competitions for 2-3 days.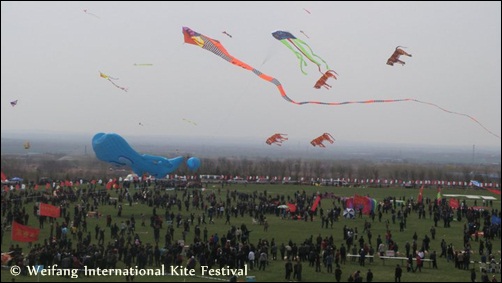 But this event is about more than just the kites. Experience music and dance galore, and some of China's famous singers come here to entertain the audience.
When: April 19th-21st, 2014

Qingming

Also called the Tomb Sweeping Day, Qingming is all about exploring the new spring and visiting graves to commemorate their ancestors. Kite flying is also a popular activity during Qingming, not only at daytime, but also in the evening. Locals will tie lanterns to kites and watch it fly and twinkle in the sky.
When: April 5th, 2014

---
| | |
| --- | --- |
| You'll enjoy: | Like this page? |
Return to top of festivals in April

---
---