Getting from Southern Thailand (Koh Lipe) to Vietnam or Cambodia?
by Mark
(Koh Lipe)
Question: Just wondering is there any way of getting to either Vietnam or Cambodia relatively cheaply from Southern Thailand. Do I have to go back to Bangkok or does anyone know of any cheap airlines that fly from here or maybe Malaysia? Nearest airport in Thailand is Hat Yai.

Thanks folks



Answer:

If you want the cheapest option, you should probably consider train/bus to Bangkok. 3rd class seat (train) cost 339 THB. From Bangkok cheap government buses/trains leave for the Thai/Cambodian border towns. Paid 250 B for the government bus from Bangkok to Trat (2010). Of course, this route takes more time...

Train information South Thailand via Seat61.com

You can also combine transportation:
With Air Asia from Hat Yai to Bangkok = 1390 B (mid-Dec). Then bus/train from Bangkok depending on which border town you choose.

Otherwise the cheapest flights I found from Hat Yai to Cambodia/Vietnam were these:
Hat Yai to KL with Air Asia = 690 B (mid-Dec)
From KL to Phnom Penh = RM 254 (about 2300 B)
From KL to Saigon = RM 250

In total = 3000 B

I tried looking at Bangkok airways, but it's too damn expensive! With Bangkok airways, the far south airport is Krabi. From Krabi, you can take the flight to Phnom Penh or Siem Reap. For example the flight from Krabi to Phnom Penh cost whopping 500 USD!!! (tried a flight in mid-Dec).
Join in and write your own page! It's easy to do. How?
Simply click here to return to Forum: Transportation in Asia.
Map Your Adventure -- Create the Perfect Itinerary
My eBook -- 'Map Your Adventure' -- is a detailed guide on how to create itineraries for Southeast Asia and India.
Don't know where to travel in Southeast Asia and/or India?

"How do I create a realistic, but still adventurous itinerary?"

"Where are the must-sees and must do's?"

"How do I get from A to B?"
The eBook will answer all of these questions and much more! It's an eBook for all types of travelers; newbies to experienced, budget travelers to flashpackers.
I also offer country and region booklets for a cheaper price; Southeast Asia, Thailand or India.
For more information on the eBook, click on the link: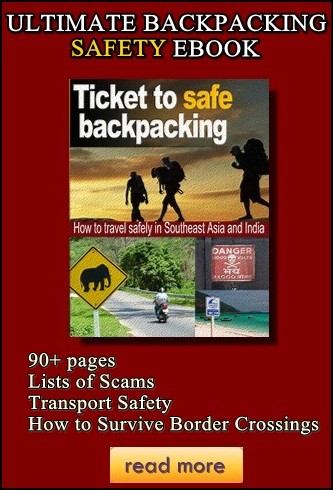 Ticket to Safe Backpacking is also available on Amazon Kindle for $5.74
Online Photo Contest
Join the photo contest on Backpacking Tips Asia.com!
Just by submitting a photo, you're getting free publicity.
The winner gets his/her photo on the home page and the right column on all pages of the site with credits to the photographer. I will also link to your site or blog. All this for a month.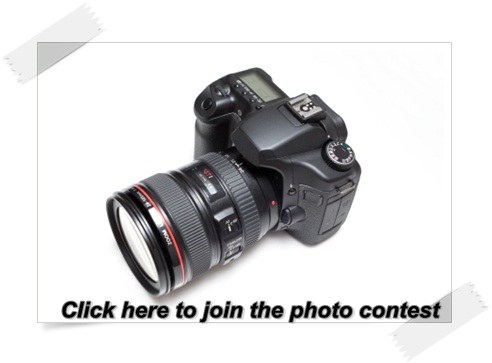 More information on online photo contests
Search for accommodations in Asia right here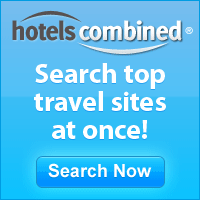 ---