---
"Do you need help with
your backpacking itinerary for Asia?"
---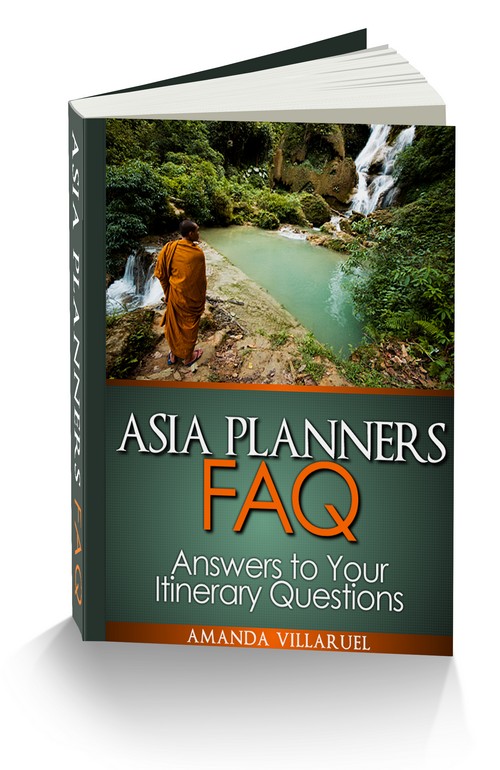 Build itinerary: Asia Planners FAQ
"Do you need inspiration on where to travel in Asia?"
'Asia Planners FAQ' is a compilation of real questions, answers and comments on Backpacking Tips Asia.com.
Not only do you get help from me, the creator and editor of Backpacking Tips Asia, but also fellow travelers who have been there and done that ;-)
There are dozens of inquiries about itineraries on our site. In this ebook, I've focused on the most important questions and solutions.
You don't need to look them up in several places now - you get them all in one book. Easy peasy. It makes your research a lot easier right? :-)
Asia Planners FAQ is a supplement to my other ebook 'Map Your Adventure'. If you need a detailed step-by-step guide on how to create good itineraries, Map Your Adventure is the right book.
What You'll Learn in this Ebook
You get 46 pages of useful information, which include:
1.1 What are the highlights of Asia, country by country?
1.2 Itinerary advice and transportation to Southeast Asia for 6 months starting from Australia
1.3 Itinerary advice for Southeast Asia
1.4 Traveling from Singapore out of Bangkok from July-September/October
1.5 Backpacking Southeast Asia, into Bangkok and out of Singapore
1.6 My first international trip - planning to backpack in Cambodia, Malaysia and Indonesia
1.7 What is the best circuit for Thailand, Laos, Cambodia, Vietnam & maybe China
1.8 Backpacking in Southeast Asia for 2 months - will I get bored?
1.9 Backpacking in Thailand for 14 days
1.10 Bangkok to Laos, Cambodia, south islands of Thailand in 30 days
1.11 20 days in Southeast Asia - what to see and do?
1.12 Visiting a large variety of places in just 2 months - possible?
1.13 Itinerary HELP for Asia
1.14 Thailand on the fly - how much planning required for Thailand?
1.15 Confused: Where would you go if you had a month to travel in August 2012?
1.16 Malaysian itinerary for one month
1.17 How to get from (Goa) India to Cambodia
1.18 Itinerary for north India - help!
1.19 Calcutta, Agra, Rajasthan, Mumbai, Goa and Chennai in 21 days?
1.20 Backpacking through Asia alone
1.21 How to overcome the insecurities of traveling alone
1.22 Three friends traveling together - good or bad idea?
Access the
Ultimate Itinerary FAQ Guide...
only $ 7!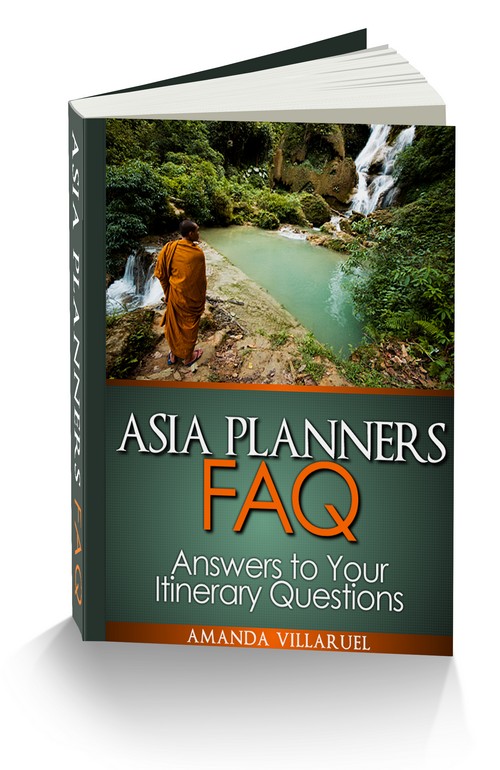 Build itinerary: Asia Planners FAQ


I offer you 100% 60 day money-back guarantee!

I'm confident that this ebook will be a huge help to you. But should you really disagree, you get your money back - no questions asked.

You just e-mail me and I return your money instantly.

This eBook is in the Adobe PDF file format. If your computer doesn't have the Adobe Reader software, you can easily install it for free.

What happens once you click the Order button: You will be taken to a secure order form. You can pay via Pay Pal or credit card.

After you've completed the payment, you will be redirected to a secure download page where you can download Asia Planners FAQ. You will also receive an email with a download link.

All updates to this eBook, will be sent to you for FREE. I will add more questions and answers as they come.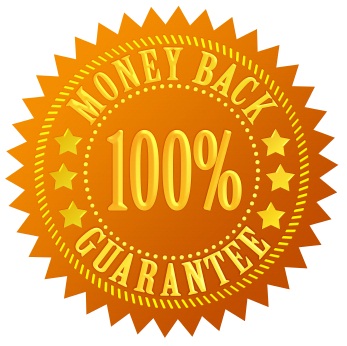 HOW TO PLACE YOUR SECURE ORDER:
Click the ADD TO CART button or Add to Cart link

Pay by credit card or Paypal

Immediately open and begin to read your ebook!

If anything goes wrong, you can contact me and I will help you with it.



Instant Download!

(File size: 0,7MB)
Buy Now
with Paypal or Credit Card
60-Day Money-Back Guarantee!
Get inspiration and advice today...ONLY $7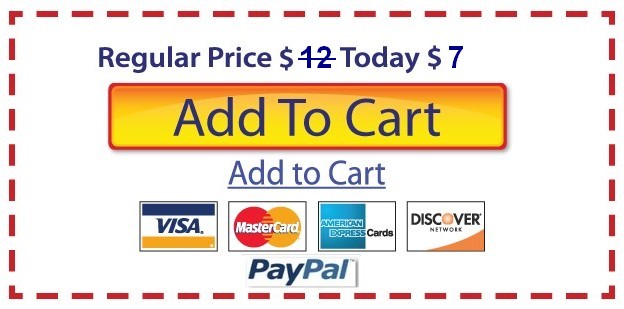 Backpacking Tips Asia is Paypal Verified
A PayPal Verified seller has provided additional evidence of their identity to PayPal by passing key security checks and completing the PayPal Verification process. When you make a purchase through Backpacking Tips Asia.com, your personal information, including credit card number is encrypted, using the same protocols used by sites like Amazon and EBay.

Enjoy reading the book!

Amanda :-)
---
Return to top of Asia Planners FAQ: Build Itinerary
---